Hey! Thank you for being here, nice to meet you!
New to my world?
I'm Jemma Stevens aka Flawsome Jem!
I'm an Intuitive Healer for Overwhelmed Empaths & Healers.
5d+ Crystal Reiki Master & Healer.
Guiding overwhelmed & frustrated empaths & healers to heal themselves & to ditch the stress & anxiety, so you can STOP LOSING YOUR SHIT!
I literally eat, drink and sleep everything Reiki, Crystals, Meditationand Health!! 
Call me obsessed but Reiki, Crystals & Meditation really are my life's passions and I only share and promote them with you all because they have truly changed my life and I want to tell you all how awesome it ALL is and how it can help you start living the life you deserve. 
On top of all this, I love filling my brain with knowledge about anything Reiki, Health, Meditation & Crystals related.
I just love learning more and more about it all things health, self care & spiritual related and it never ceases to amaze me and I'm forever learning something new
 amazing! 
Any questions or would like to know more about anything health, reiki, meditation, crystals related, drop me an email: jem@flawsomejem.com and I'll be happy to chat more with you
I am an attuned 5d+ Crystal Reiki Master & Healer. I have qualifications in Nutrition, Sports & Exercise Nutrition, Plant Based Nutrition, Body Transformation, Medicinal Cannabis & CBD Oil, CBD Oil for Animals, Holistic Health Practitioner, Meditation, Crystal & Chakra Healing and Yoga. And an Attuned 5d+ Reiki Master, Attuned Usui Master & Crystal Reiki Master.
All diplomas passed with distinctions.
View my certificates, here.
Namaste!
Jem 
 xoxo  
PLEASE NOTE: CBD is neither a medicine nor a cure for any illness and by no means do we make any medical claims. CBD can help to maintain and support your health and a healthy lifestyle.
Judging for Hemp & CBD Expo Autumn 2019 & Spring 2020:
I have been honoured to be one of the judges for the Hemp & CBD Expo Awards twice now-Autumn 19 & Spring 20. What an amazing opportunity, lots of connections made-old and new, some amazing products discovered and some future up and coming collaborations and much more excitement to come out of it all.
Bring on the next one!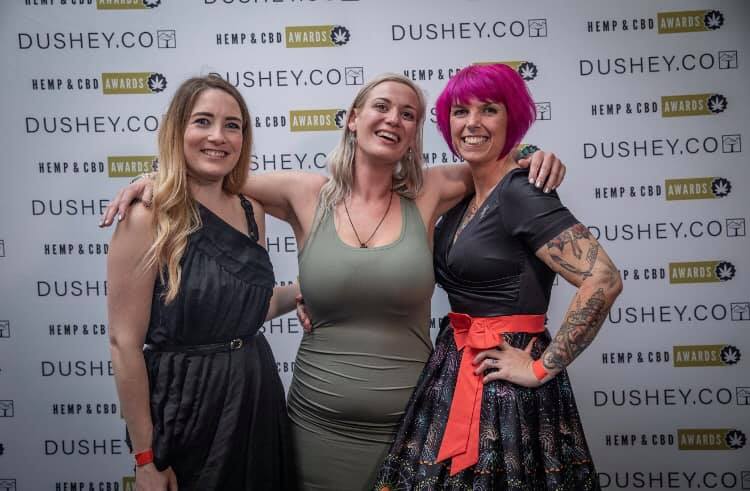 I'm Jemma Stevens aka Flawsome Jem!
Intuitive Healer for Overwhelmed Empaths & Healers.
5d+ Crystal Reiki Master / Teacher & Healer.
Guiding frustrated & overwhelmed empaths & healers to ditch the stress & anxiety, so you can STOP LOSING YOUR SHIT!
Teaching healers Reiki via online certification courses: Usui Levels I, II, III / Master & Crystal Reiki Master.
Heal the mind, body & soul!
I have also self published 3 books on Amazon now; 'Stop Losing Your Shit!;'  'Flawsome Jem's CBD Guide & 180 Day Tracker' & 'Being Flawsome!' all are available now, in Paperback & Hardback. 
You can also follow me via my social media pages and Holistic Health Community on Facebook, via the buttons below.
Namaste!
Jem xoxo
DISCLAIMERS:
Reiki is not a substitute for traditional medical treatment. Please consult a doctor or other medical professional, if you have any pre-existing medical condition(s) or symptoms. Reiki is  a complimentary treatment method that can be used as part of a complete healthcare programme.
I am not a dietician or a doctor. The ideas suggested here, are intended to be used for educational purposes only based on my own personal experiences. The author 'Jemma Stevens' 'Flawsome Jem', is not rendering medical advice, nor to diagnose, prescribe or treat, any disease, condition, injury or illness. It is imperative before beginning any exercise or nutrition programme, that you receive full medical clearance from your GP (doctor/physician). Flawsome Jem and Jemma Stevens, claim no responsibility for any person or entity, for any liability, loss or damage caused or alleged to be caused as a result of the use, application or interpretation of the materials presented here. Please understand there are some links, that I may benefit from financially. No part of this or any publication, shall be reproduced, transmitted or sold, in whole, or in part, in any for, without prior written consent from the author. All trademarks and registered trademarks appearing, are the property of their respective owners.