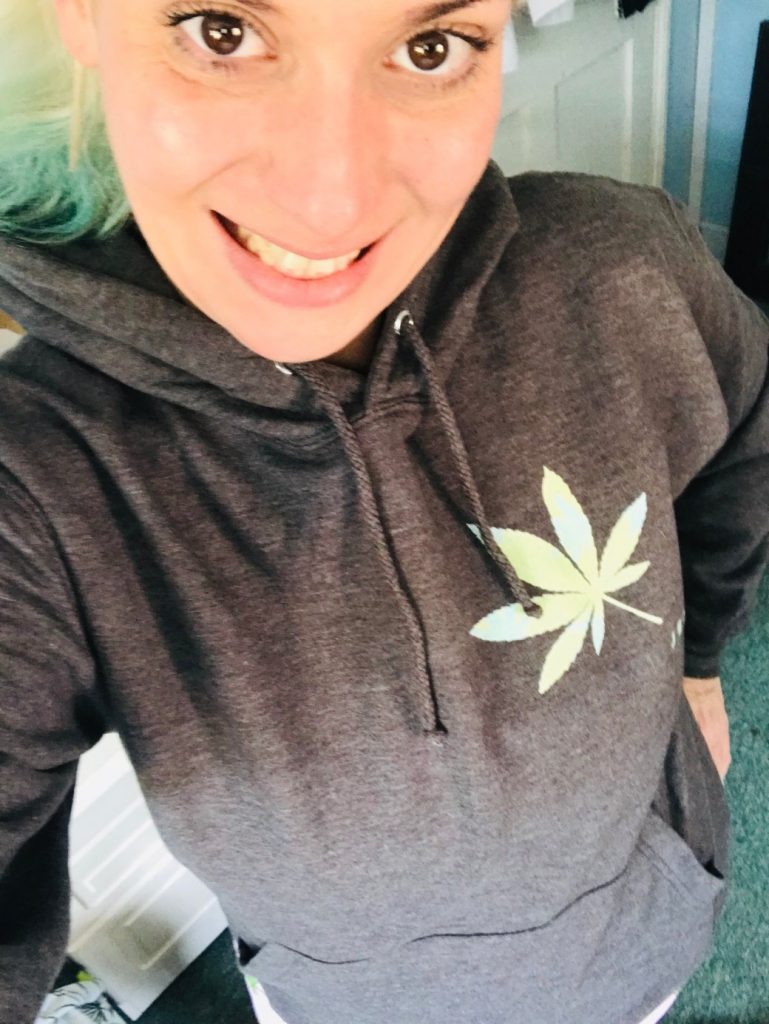 Hi, I'm Jemma (Jem), I am a Health & Wellbeing Coach and I specialise in all things Hemp & CBD. I help stressed out, overwhelmed mums to ditch the overwhelm, look and feel healthier forever via my transformational course; '28 Days to Flawsome!', High quality CBD products and Hemp based recipes and 121 Coaching and Support. 
My own weight lost journey started in September 2014 when, at the time I was incredibly overweight, drinking heavily, chain smoking constantly and a complete party animal. I was so tired all the time which made my then full-time job difficult, it became harder and harder to be on my feet all day.
I knew things needed to change and was inspired when I'd noticed a friend's weight loss, after complimenting her, she told me what she was doing and I decided to join her on my own weight loss journey. I didn't tell anyone but her, to start with, I didn't want this to just be another 'diet', but I had set my mind to it and I was changing my lifestyle, for life, not just for a special occasion.
I started out making small changes, starting with just 10 minutes exercise a day and slowly cutting out unnecessary rubbish, like sugar, chocolate, sweets, crisps, fizzy drinks and processed foods and by the Christmas I has lost over 2 stone and people were starting to notice my changes, this kept me motivated to keep going.
As I continued to lose weight, I was able to smash through even bigger goals, giving up smoking and drinking were massive achievements, I felt like a whole new person.
Since then I have lost and kept off a total of 9 stone. I believe by adding Hemp food (hemp seeds, oil, protein, milk) and CBD daily it has contributed to my own weight loss and the fact I have been able to maintain for over 3 years now.
In the mean time I have gained qualifications in Nutrition, Sports & Exercise Nutrition, Plant Based Nutrition, Body Transformation, Medicinal Cannabis & CBD Oil, CBD Oil for Animals, Holistic Health Practitioner, Mediation and Yoga. All passed with distinctions. View my certificates, here.
Now I want to share my journey with you, using my transformational course; '28 Days to Flawsome!', High Quality CBD Products, Hemp based meal plans and recipe books, as well as a helpful 90 day journal and fantastic group support, I want to help you to become the best version of yourself!
Start Living the Life YOU Deserve!
Are you inspired by my story, and would want to know more? Let's chat!
Judging for Hemp & CBD Expo
I have been honoured to be one of the judges for the Hemp & CBD Expo Awards twice now-Autumn 19 & Spring 20. What an amazing opportunity, lots of connections made-old and new, some amazing products discovered and some future up and coming collaborations and much more excitement to come out of it all.
Bring on Spring 2021!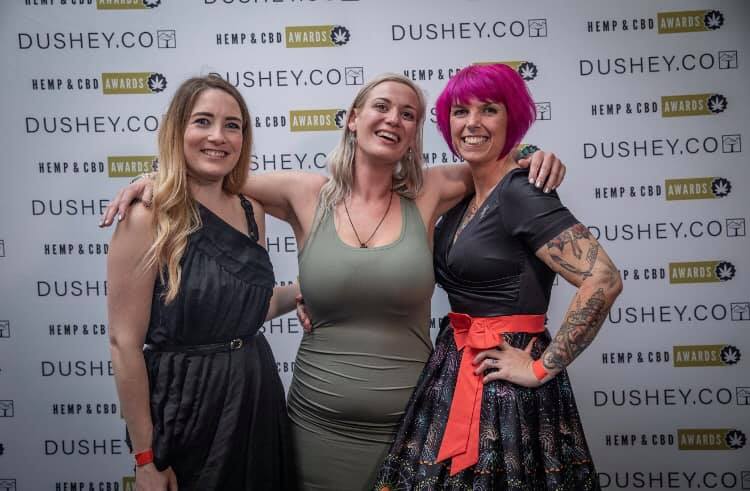 'I believe the hemp seeds are working, check this out: I knew by exercising, eating healthy and adding these hemp seeds I could manage my blood pressure!
I use every day in my smoothies, on my toast and I sprinkle in my yogurt or use it as a topping on my chicken and fish like you suggested.
When I first found out I had high blood pressure it was 160/102 which is dangerously high and I was under a lot of stress at that time. When I went to the doctor about 3 weeks ago it was 140/90. So about 3 weeks of getting in the right mindset so I didn't have to start another medication, I exercised daily, eat more veggies and fruit, use my hemp seeds daily and I am more in tune with not stressing over things I have no control over! I am having the I don't give a shit attitude- lol!'
Kelly C, Wedding Planner and Busy Mum, USA. (Jemp 4 20 TM and Recipe Books Feedback)
'I've known Jemma for some years now and trust her knowledge, especially on all things CBD! So when she told me she was bringing out her own branded range of products I couldn't wait to try – I'm so pleased I did!
Generally I take a cbd capsule a day, supplementing with the balm, roll-on or honey stick when I feel the need. I feel I can handle what life throws at me a little more calmly!
I recently used the Revive roll on when my sinuses were congested and painful and it helped a treat without making me sleepier. The Calm one was great when I had a nasty headache, easy to pop in the handbag or pocket for on the go relief!
The balm is fab when you need some soothing relief with aches and pains and won't leave you with a greasy residue. Smells great too!
The honey sticks I have used since Jem bought them out and I have since introduced my husband to them. Great in hot drinks or just straight from the straw itself in a hurry
All in all Jem's products are beautifully packaged, swiftly delivered, fully lab tested for your confidence & peace of mind and do exactly what they're meant to! Keep up the excellent work Flawsome Jem.'
Keren D, Busy Mum and Singing Teacher. UK. (Flawsome Jem CBD Product Feedback – Capsules, Balm, Roll On's and Honey Sticks)
'I was so sceptical of CBD Oil but after reading and researching and speaking to Jemma, I came across your company and it's safe to say I haven't looked back. I use Jemma's 10% Tincture, twice daily and I also vape it as and when I need to. I have also cut down my medication for my condition in half. It won't cure me but if it can relieve the symptoms and if it means I'm not consuming as many man-made medicines as I was before, then I'm all for it. There is no harm in it, and if you are reading this review and are in two minds still, then my advice to you would be, give it a go and see how you feel.'
Lee G, Busy Dad, UK. (CBD Tincture and Vape Juice Feedback)
As a qualified nutrition, health and wellbeing coach, I will guide you to restore your inner calm and regain balance in your life through healthy eating, prioritising what is most important to you. 
My passion is to give new vitality to every individual, helping to raise your self esteem. Everyone can reach their chosen goal through coaching, accountability and easy to follow guidelines using wholesome, healthy, unprocessed foods.
I love helping stressed out, overwhelmed mums, ditch the overwhelm, learn how to live a healthy more natural life with the use of CBD products, hemp based recipes, my transformational course '28 Days to Flawsome!' and 121 Coaching.
Let me help you start living that healthy life you deserve!
You can also follow me via my social media pages and Holistic Health Facebook group below.
Jem xoxo
DISCLAIMER
I am not a dietician or a doctor. The ideas suggested here, are intended to be used for educational purposes only based on my own personal experiences. The author 'Jemma Stevens' 'Flawsome Jem', is not rendering medical advice, nor to diagnose, prescribe or treat, any disease, condition, injury or illness. It is imperative before beginning any exercise or nutrition programme, that you receive full medical clearance from your GP (doctor/physician). Flawsome Jem and Jemma Stevens, claim no responsibility for any person or entity, for any liability, loss or damage caused or alleged to be caused as a result of the use, application or interpretation of the materials presented here. Please understand there are some links, that I may benefit from financially. No part of this or any publication, shall be reproduced, transmitted or sold, in whole, or in part, in any for, without prior written consent from the author. All trademarks and registered trademarks appearing, are the property of their respective owners.
PLEASE NOTE: CBD is neither a medicine nor a cure for any illness and by no means do we make any medical claims. CBD can help to maintain and support your health and a healthy lifestyle.
I am not making any medical claims in this or any of my other publications. All content I produce, is purely for educational purposes and for sharing my own personal knowledge and experiences of CBD.
*These statements have not been evaluated by the Food and Drug Administration or the MHRA.
*This product is not intended to diagnose, treat, cure or prevent any disease.
*Information on this site is not intended to replace medical advice given by your Doctor.