After posting about Matcha tea the other day I've been asked about recipes that it can be used in so on different note today, I've been having a play in the kitchen.


Jemp Matcha Energy Bites-
Makes 14 balls.
What you need:
• ½ cup of almonds
• ½ cup of cashews
• 12 organic dates-hulled
• ¼ cup of desicatted/flaked coconut
• 1 tablespoon of vanilla extract
• 2 level tablespoons of Matcha tea
• 1 heaped tablespoon of Good Hemp Protein Powder
For decoration:roll in desiccated coconut.
How to make and store:
• In a food processor, blitz until all ingredients have thoroughly mixed and remove from blender and mould into balls, roll in dedicated/flaked coconut, pop into fridge for an hour to set before eating. Can be eaten straight away though.
• Will store for up to 7 days in fridge, so yummy. Perfect on the go energy boost.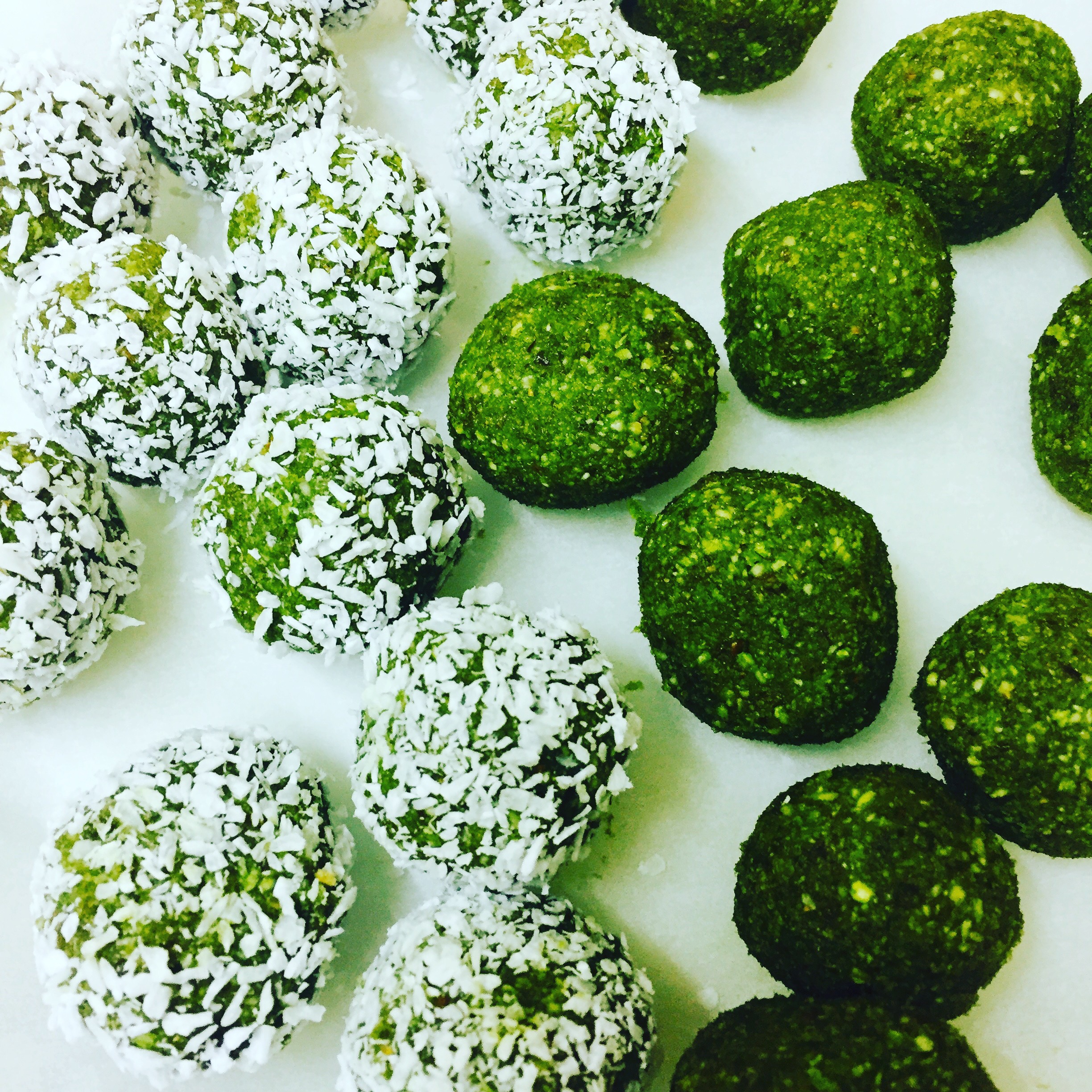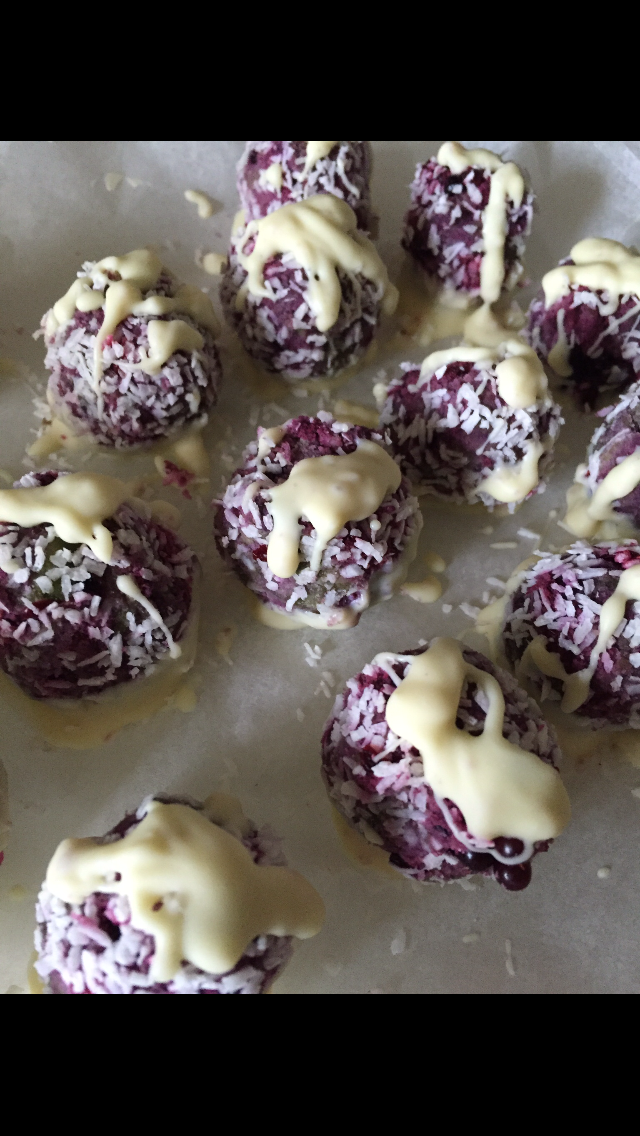 Blackberry, Mint Matcha, Coconut Energy Balls 💚😋🍵🍇
This made about 20 balls and will keep for up to a week in fridge. <br
of almond flour
💚2 tablespoons of coconut flour (bit extra if too moist)
💚1 teaspoon of mint matcha
💚12 blackberries (mashed)
💚3 tablespoons of hemp milk
For decoration:
💚Desiccated coconut and dairy free, sugar free, organic White choc melted.
How to make:
Mix almond flour, matcha and hemp milk into paste, then add 1 tablespoon of coconut flour and mix together, then add in the blackberries and fold in gently to keep diff colour bits 🙂 then add rest of coconut flour and mould into small balls. Then roll in coconut to help with any excess moisture. Put in fridge for 3 hours to firm up. Then melted choc and dipped and drizzled with the White choc. Back in fridge for another hour.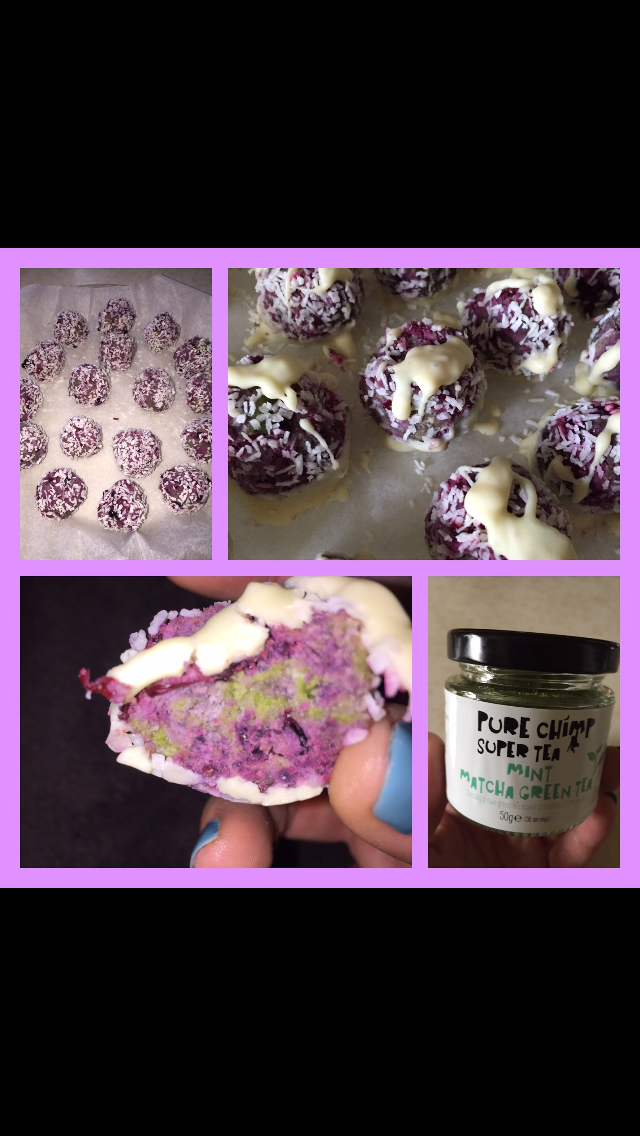 Do enjoy these yummy recipes my lovelies, share a pic and tag me too-if u make them! I'd love to see your versions.
Stay flawsome!
Lots of love and hugs, Jemma 💪🏽💚xx
Instagram: @flawsomejem
Facebook: @flawsomejem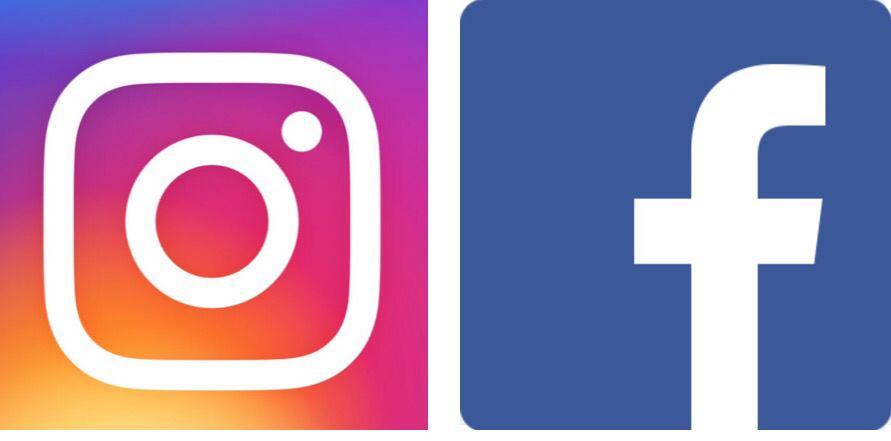 Matcha Energy Protein Balls 🍵 😋💚 +free 2 recipes