WHAT IS THE ENDOCANNABINOID SYSTEM AND HOW DOES IT WORK EXACTLY?
The Endocannabinoid System involves three core components: endocannabinoids, receptors, and enzymes.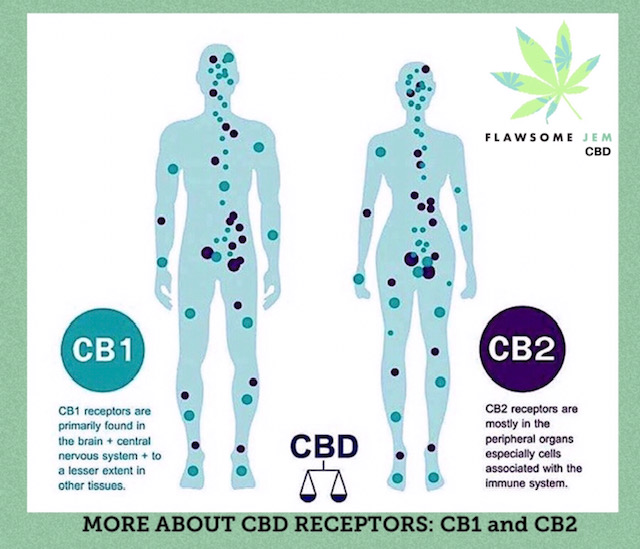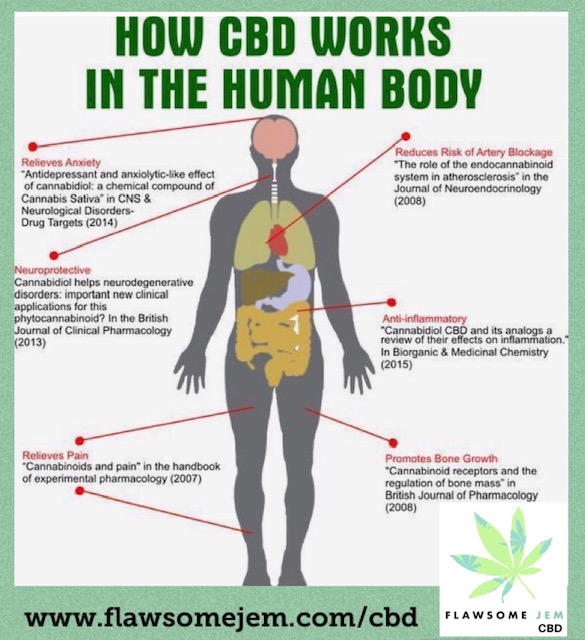 Endocannabinoids, are molecules made by your body. They're similar to cannabinoids, but they're produced naturally by your body.
Experts have identified two key endocannabinoids so far:
anandamide (AEA)
2-arachidonoylglyerol (2-AG)
These help keep internal functions running smoothly. Your body produces them as they are needed, making it difficult to know what typical levels are for each.
These receptors are found throughout your body. Endocannabinoids bind to them in order to signal that the Endocannabinoid System needs to take action.
There are two main endocannabinoid receptors:
CB1 receptors, which are mostly found in the central nervous system
CB2 receptors, which are mostly found in your peripheral nervous system, especially immune cells
Endocannabinoids can bind to either receptor. The effects that result depend on where the receptor is located and which endocannabinoid it binds to.
For example, endocannabinoids might target CB1 receptors in a spinal nerve to relieve pain. Others might bind to a CB2 receptor in your immune cells to signal that your body's experiencing inflammation, a common sign of autoimmune disorders.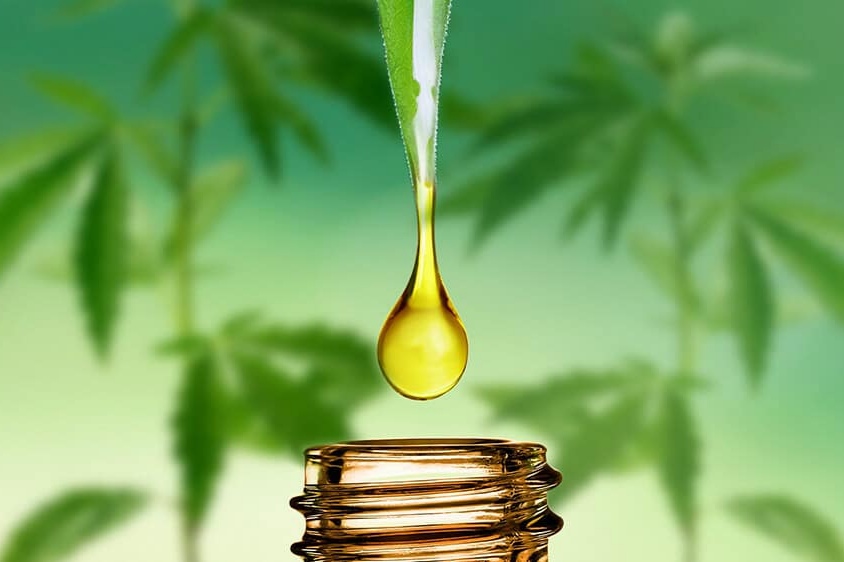 Enzymes are responsible for breaking down endocannabinoids once they've carried out their function.
There are two main enzymes responsible for this:
fatty acid amide hydrolase, which breaks down AEA,
monoacylglycerol acid lipase, which typically breaks down 2-AG.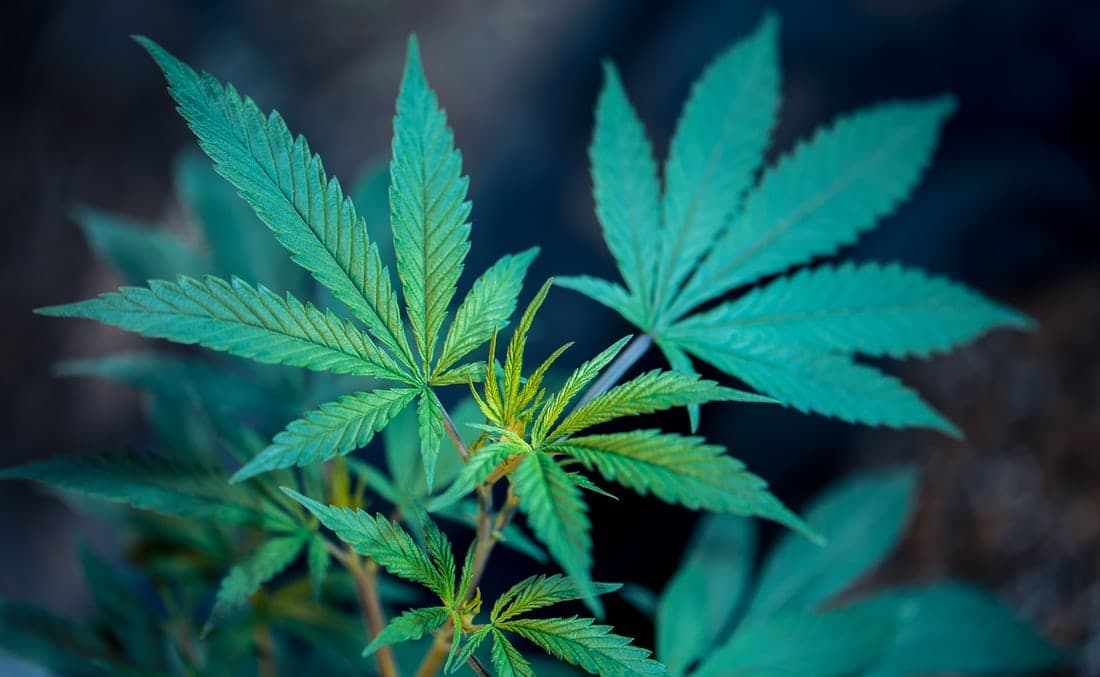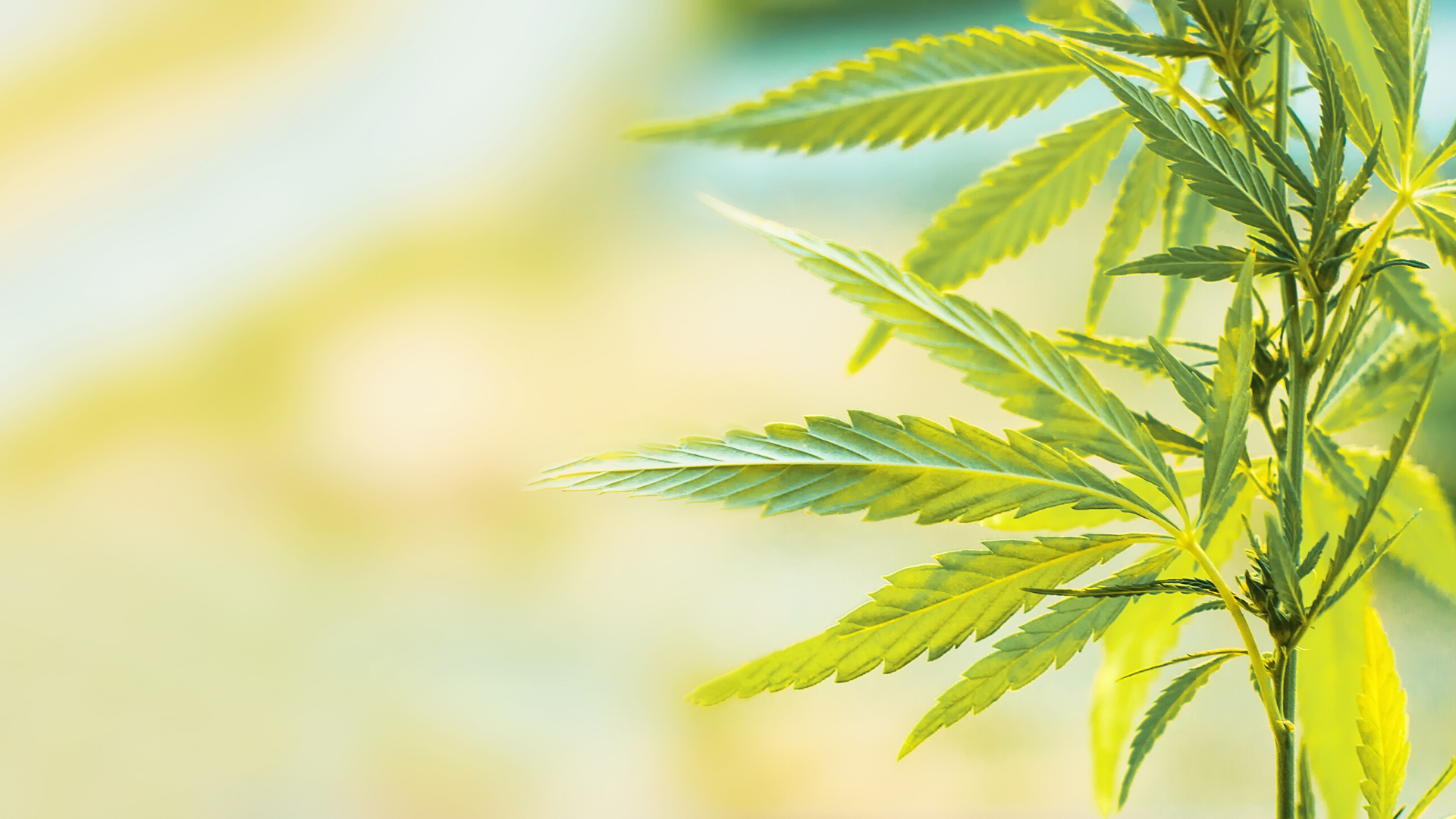 Experts haven't yet determined exactly how it works or all of its potential functions, due to how complicated it is.
Research has linked the Endocannabinoid System to the following processes:
appetite and digestion
metabolism
chronic pain
inflammation and other immune system responses
mood
learning and memory
motor control
sleep
cardiovascular system function
muscle formation
bone remodeling and growth
liver function
reproductive system function
stress
skin and nerve function
Today, experts believe that maintaining homeostasis if the primary role of the Endocannabinoid System.
HOW DOES CBD INTERACT WITH THE ENDOCANNABINOID SYSTEM?
Experts aren't completely sure how CBD interacts with the Endocannabinoid System.
Many believe it works by preventing endocannabinoids from being broken down. This allows them to have more of an effect on your body. Others believe that CBD binds to a receptor that hasn't been discovered yet.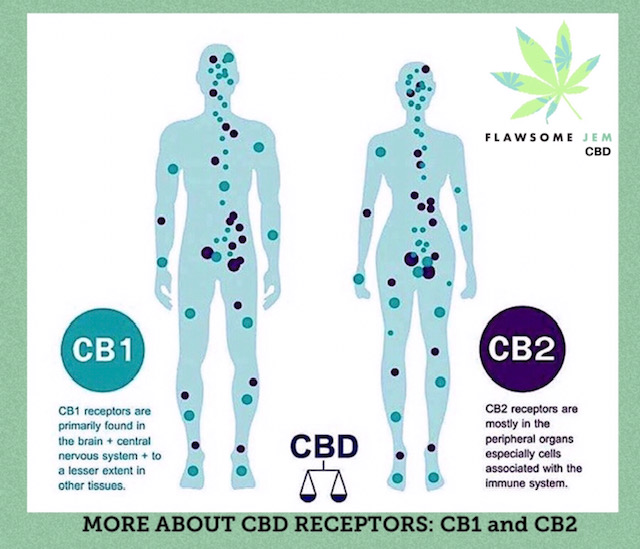 It can be a minefield out there, when trying to choose the right product and method for you, let me help you cut through that confusion.
GET YOUR FREE CBD DOSAGE CHART HERE!
PLEASE NOTE: CBD is neither a medicine nor a cure for any illness and by no means do I make any medical claims. CBD can help maintain your health and a healthy lifestyle.
Start Living Your Best Life With Flawsome Jem! High quality CBD Products, Group Support, CBD Guide & 180 Day Tracker (available on Amazon) Being Flawsome! Book; Success Guide, Healthy Recipes & 31 Days of Journaling & CBD Tracking (available on Amazon), Healing & Empowering Courses, Masterclasses & Workshops, Healing Meditations, Group QR Healing, (coming soon) 121 QR Healing. (coming soon) Heal You Mind, Body & Spirit!