Some days I just don't have my mo-jo, absolutely no get up and go. It's like it's run off.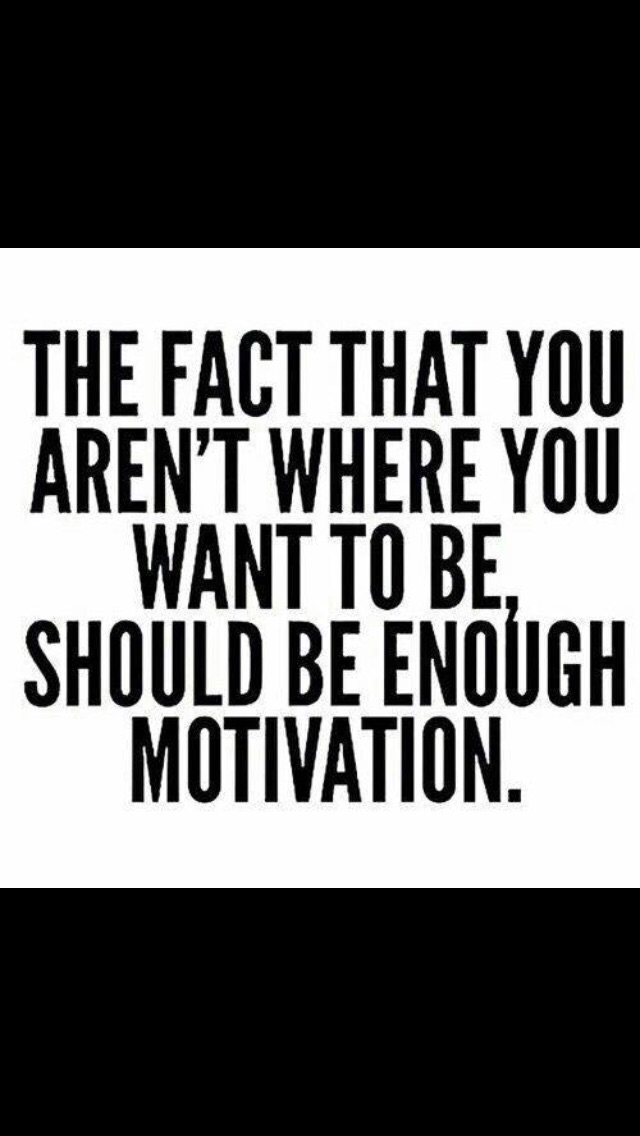 So how do I get it back?
One way, as I've said before, I'm part of an online community, all the coaches have fitness or nutrition qualifications and are always on hand to help, answer any questions or give you a kick up the bum if needed. Just by visiting the community on Facebook, scrolling through and reading all the inspiring posts and seeing awesome progress from fellow rockstars. How can I not be motivated? I have built up so many good friends, virtually, some are UK based like myself but there are many ladies from all over the world. Many who I would love to meet for 'real' one day. Every day I am continually inspired by all these ladies, there's something about discovering a group of like-minded people online. We lift each other up, encourage and motivate each other and just generally share our journeys openly with each other. Life is real after all, we all have our struggles and just being to go into the community and see other girls posts and seeing they are struggling with similar life's struggles, certainly puts everything into perspective for myself. We talk of ways others deal with life, we share recipes, share progress pictures and lots more.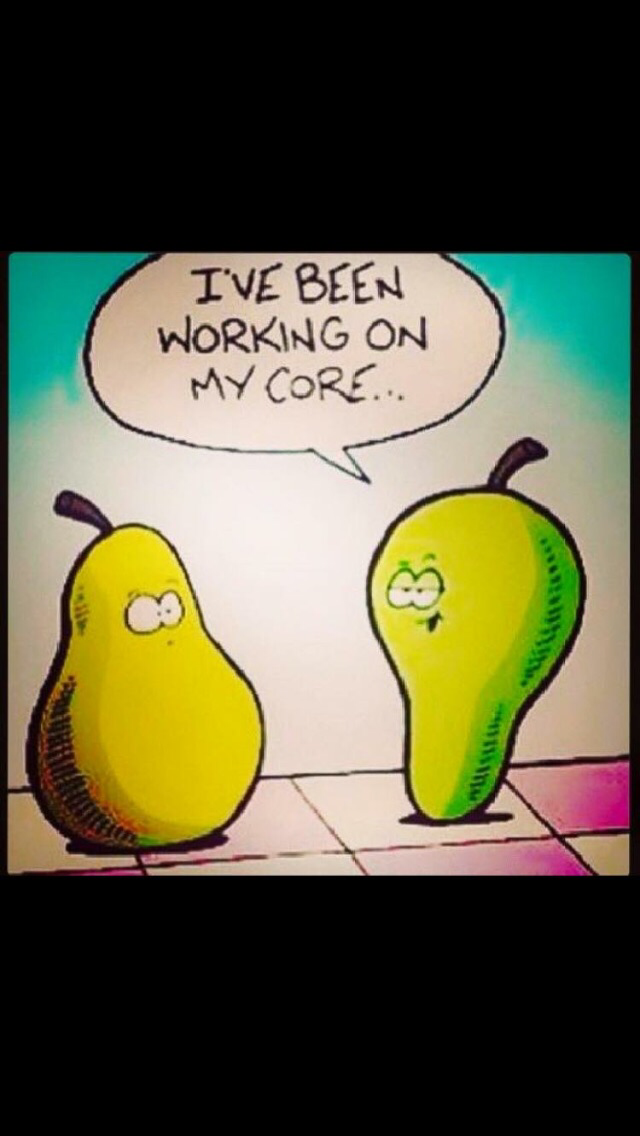 Another thing I like to do is go on social media, so Facebook and Instagram, where I follow various people, who inspire me all the time. Again I have made friends 'virtually', again from all over the world. Some who stand out for me, who pages I cannot miss when I have a little nosy online, these are:
@thebettyrocker-based in the US, of course I follow Bree. She shares so much stuff, workouts, recipes, inspiration, selfies, beautiful views, motivation. I cannot imagine, not checking for new content, lol.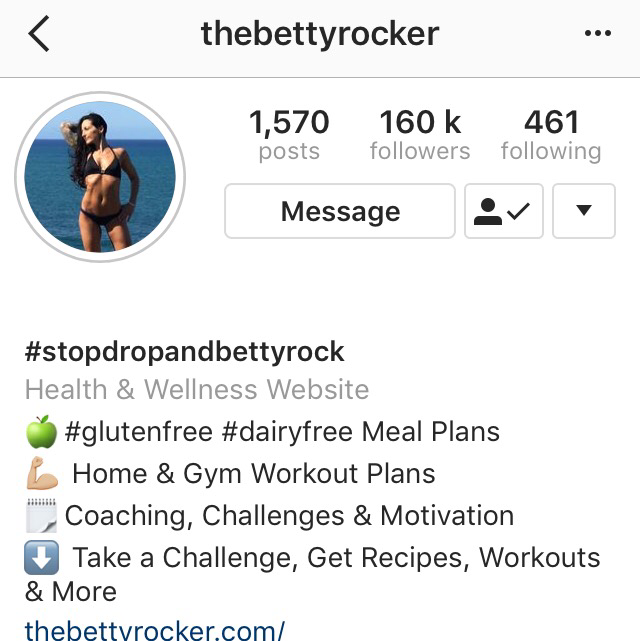 @coxange78-so UK based, I feel this lady has been on such a similar journey to me, she has lost similar amounts of weight and in a similar way, she has done via @thebody coach, I also follow him. Angela recently had a tummy tuck, which I have been following closely as hope to be myself one day. Just how open and honest she shares her journey is just awe inspiring and so motivating. Thank you Angela for' 'keeping it real.' I have been following her since the beginning of her journey, Jan 16 and watched every vlog she shares on youtube.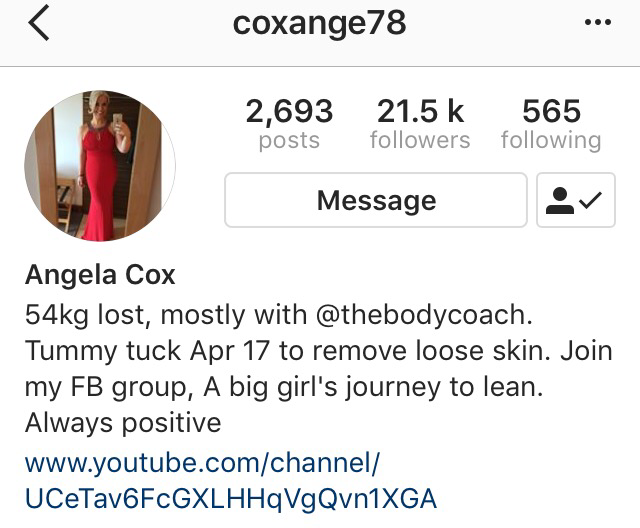 @simone_anderson-Simone is based in New Zealand . Simone had a gastric bypass about 3 years ago and I started following her just before she had skin removal surgery, and have been following her closely ever since. Again she is very real and open in sharing her journey. They are all on very different journeys regarding health and fitness, but I find them all so real and enjoy following what they have been up to.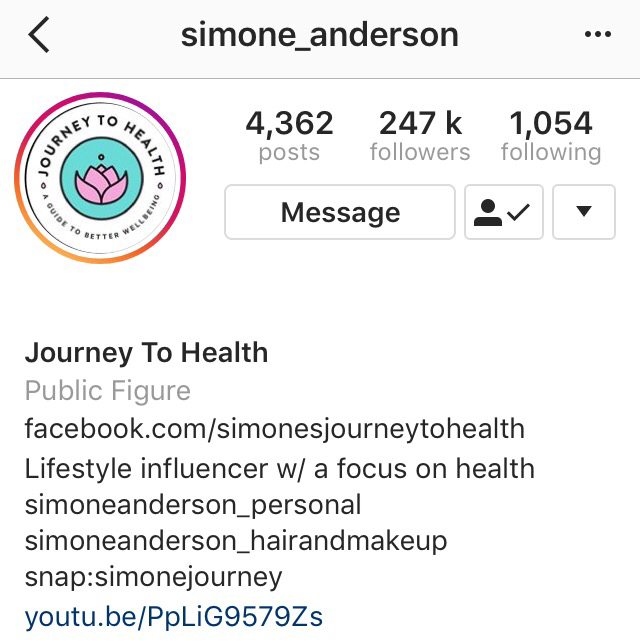 All mega inspiring, why not check them out! Only a few who I find massively inspiring, there are loads……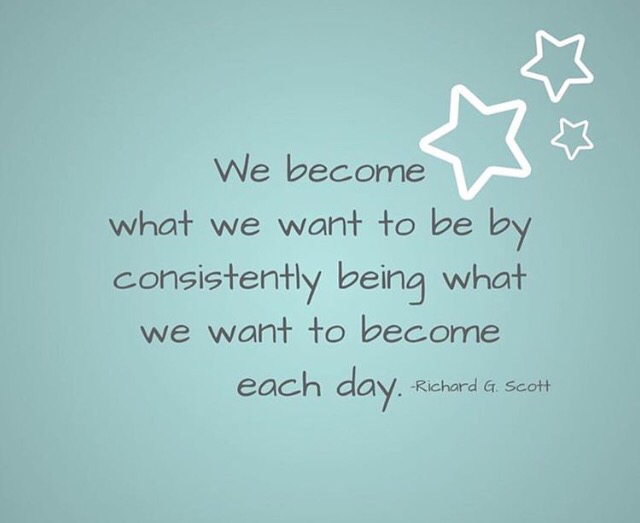 I also like to look through recipe books and watch cooking shows on the TV. Jamie Oliver, UK based chef has an awesome mentality to cooking and life. His TV shows and cookery books are awesome, in particular his most recent book, Everyday Superfoods. Other cookery books I use loads are, ex Olympic athlete, Derval O' Rourke's The Fit Foodie and Amelia Freer's Cook, Nourish, Glow. They all have great healthy, balanced, easy ideas that I love. The Betty Rocker also has several great cookery books, I have all and my favourite and most informative is The Body Fuel System, it explains in great detail about nutrition and has loads of recipes, plus meals plans to help make life easier.


Not everyone can motivate themselves to workout at home, so the way I'm doing it, isn't for everyone, but I really like this way, as can fit into my life as I choose, I don't have to go to a gym/class at a certain time to do my workout, I can choose what workout I fancy. I just find easier for me and I enjoy it. You don't have to join a class or an online community to be healthier. It's all about finding what you enjoy and do it! Find an 'accountability buddy' and work on a plan together, go for walks/runs together, organise skype workouts-so you can work-out together, even if not in the same country. Email/call/text each other regularly-share life with this person/people. For me, being accountable definitely helps keep me motivated. Just get that body moving!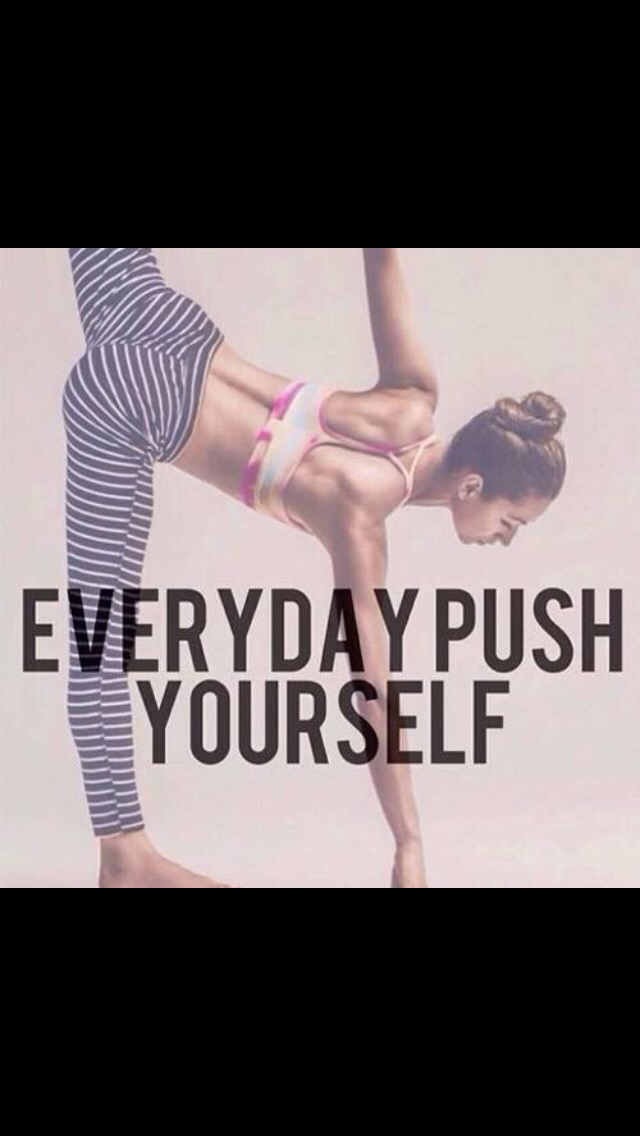 As lightly touched on above, social media has become a very popular place for most people to spend their free time on their phones and tablets. Find people who inspire and motivate you, use social media to your advantage. I personally have a social media detox every now and again and delete 'friends' and 'people I follow' to keep my pages positive. Why would I need to add other people negativity to my already busy life. Sorry but I don't need to be worrying about them, especially if they wouldn't even acknowledge me in the street. Make your news feeds full of positivity, Facebook shares other peoples' info based on what you look at. Very sneaky! So delete all those negative people-very liberating and will be one of the best things you do.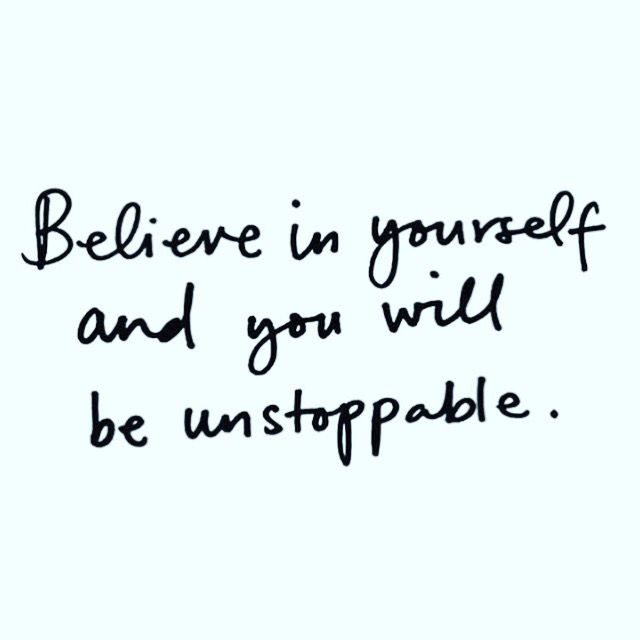 Journaling is another great way to look back on your journey and realise how far you have come. I've used various methods for doing so and I'm currently using the phone app 5 min journal, where every morning I get a reminder to fill it in. Then when I go into it, you see a daily positive quote, then you have the option to fill in what you are grateful for, what you will do to make you day great and how you are feeling. Then again in the evening I get another reminder to say how my day has been, and how it could have been made better and also an option to add a photo to each day. See how you've got through past struggles, look back on memories and see the photo progress of how far I've grown inside. Pics I save are usually a quote of something that's meant a lot to me that day, progress pics if doing a challenge, sweaty selfies, a pic of something that has meant a lot to me that day. It's so motivating to see how far along I've come, you should give it a try. Other methods I've used are: a lovely pretty undated note book, a diary with positive quote on front, a planner, the happiness planner www.thehappinessplanner.co.uk but there are loads of options out there, see what works for you.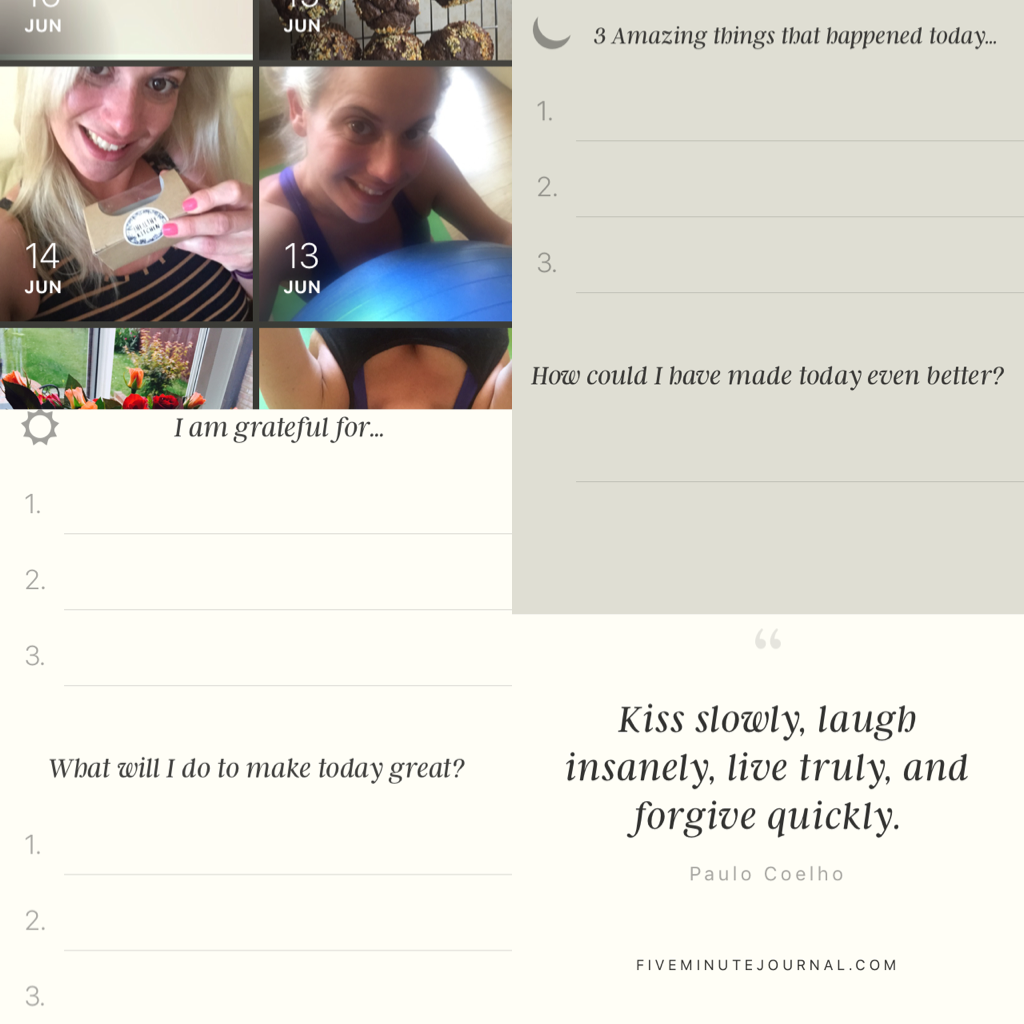 Just remember you are flawsome, don't put too much pressure on yourself, you don't need to do it all, ask for help if you need it, make life work for you. One step at a time………


Stay Flawsome my friends, lots of love
Jemma xx
P.S. Don't forget you can also follow my journey on Instagram: @flawsomejem and on Facebook: @flawsomejem 💚💪🏽