Happy Hemp Day!
How are you doing?
Today I wanted to come on and talk about some common frustrations for small CBD businesses-PAYMENT PROCESSORS! They have been the Bain of my life since I started Flawsome Jem. Let me tell you more…
Hope you enjoy reading and find helpful.
As always, any questions I am always here and happy to help, book a free chat below with myself and let's get you started on your own healthy Hemp & CBD journey.
Frustrations for Small CBD Businesses:
Credit-card processing is perhaps the biggest Achilles heel for CBD companies.
Overly cautious credit-card processors are hamstringing the industry over their own cowardice.
The cannabis scene has long been dominated by a certain underground, stoner-bro aesthetic. Growers and shop owners were (and still are) overwhelmingly men, but more women are entering the industry thanks to legalization efforts across the U.S. Cannabis is undergoing a re-branding of sorts, as producers and marketers move away from "stoner stigma" and seek to become the "Apple Store of weed".
But unfortunately for small CBD businesses, payment processors like Paypal, Square, Stripe still seem to prohibit the use of their services for sales of hemp-derived CBD, even while being used by larger retailers, like Target and Amazon, which sell hemp products.
(Stripe did not respond to multiple requests to clarify its policy on CBD and hemp products.)
Stripe's Terms of Service lists "cannabis dispensaries and related businesses" as "restricted businesses," with no special exception for hemp-derived CBD.
The payment processor Square also emphasizes federal law when explaining that it does not serve marijuana-product retailers because such substances are "not currently legal at the federal level."
Payment processors appear to have no qualms about rejecting small, independent businesses, while major chains that have started to get into CBD products, have been able to elide such policies.
Realizing how the regulations are being selectively enforced based on who the brand is and what the size it is really disheartening and frustrating to see.
The payment processing world is split between big and small players. Elavon (a big player) allowed CBD transactions, but even Elavon had pulled out of serving the CBD industry in March 2020. Elavon did not respond to multiple requests for comment.
There shouldn't be one standard for small, independent businesses and one standard for large stores, I believe [the larger players are] using their size and throwing their weight around.
Though no one could tell us exactly how large companies get away with selling CBD products while using supposedly anti-CBD payment processors, they speculated that larger retailers were able to sell CBD products for several reasons: CBD makes up a tiny fraction of their businesses, large retailers have better creditworthiness, and they may have indemnity clauses in their contracts with payment processors.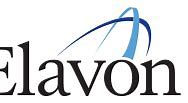 Independent entrepreneurs don't have such leverage and continue to face restrictions on online marketing activities or struggles in finding a payment processor.
It's a really frustrating experience for a small business not to have their payment processor to support them.
Like many entrepreneurs with cannabis-related businesses, when we decided to open our own online shop, it wasn't plain sailing as we had hoped, unlike most other businesses, we couldn't just use any payment processor…
When we first launched the shop using payment processor Paypal, for a month or 2 everything was fine. Until one day we had an automated email stating that because the company 'actively promote the use of a high-risk product', we could no longer use Paypal for our payment transactions. And were even given a lifetime ban!
We immediately started looking into other options and came across Stripe, everything seemed fine. Many small businesses opt Stripe thanks to its easy setup and pay-as-you-go fee structure, which deducts 2.7 to 2.9 percent per credit card transaction. But after 2 transactions, Stripe informed us that we could no longer use its service because our store was a "high risk business." Our account was closed immediately and I had to wait 14 days to get my owing money back.
Now to find another payment processor. Next, we spoke with Square and told them we would be selling CBD Products, to which they replied via email, that it was fine and we could use their service. Low and behold, 1 transaction later and they shut down our account and said I could no longer use their service as we were selling 'high risk' products.
While in process of setting up my Square account, we tried broadening our horizons and tried selling on Etsy, they allowed us to carry out several transactions and then decided the same, they did return any owing money in 24 hours and were actually really nice and we had a personal email and a response when we contacted them and said if we had any non-hemp related items, we could continue to use their service.
Unlike, Paypal, Stripe & Square where it was all automated emails, we never even got a personal response and were given lifetime bans of their services, what a joke!
So many independent CBD brands have been banned from working with mainstream payment transaction processors, so how come some are allowed?
After lots of searching and speaking with other CBD companies, we discovered Vivawallet and they have been so helpful and supportive, and more than happy to process our CBD products related payments.
We have to send them my up to date lab reports for the products, prove director's identity and proof of residency and business and it was all set up within 48 hours and We have even been allocated a specific team member to contact if we have any problems. We had to contact support the other day and within minutes the query was sorted by our allocated support member.
Before switching to using Vivawallet, we had been having to using BACS method and personally I think this slower method put a lot of people off as we had seen quite a drop in sales, from people who wish to pay with a credit card directly.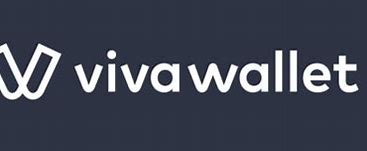 Other small CBD businesses have similarly struggled with finding payment processors that would serve them.
My friend Debs, was using Paypal as her online payment processor (for her online hemp and CBD store) and for months it was going well, then suddenly one day they emailed her to inform her that it couldn't serve business that sold CBD. She also as a lifetime ban with Paypal now. She is now with Vivawallet for payment processing too.
You can find Deb's online Hemp & CBD Store, The Cupboard here!
Unfortunately, some of the 'permitted' CBD payment processors charge high fees for their services which are undoubtedly a burden for small businesses struggling to get their start.
It seems that Square is trying to get warmer to the industry, too. The payments provider recently started "conducting an invite-only beta for some CBD products," said a spokesperson for Square. She declined to comment further beyond that statement, and it is unclear what kind of businesses are being invited into the program. She also declined to clarify whether the company's ban on CBD businesses applied to other types of hemp products as well.
I'm yet to hear of anyone with a small CBD brand that has successfully been authorized to use this 'CBD Square' service.
The trend of CBD as a health-and-wellness product certainly shows no signs of slowing down.
It is predicted that retail sales of CBD products could reach £25 billion by 2025.
But for us, stocking CBD products isn't about getting a piece of the latest trend. It's about fostering a community and using our platform to help others.
Hearing about these large retailers getting into the CBD space is particularly frustrating for us, especially when you know that these big businesses are in it because they're riding this wave of it being a trend.
So, what does the future hold for you, your CBD business and your payment processor?
There are so many products on the market these days, it can be a minefield.
Let me help you cut through the confusion. book a free no obligation chat with me below!
Hope you enjoyed reading and found helpful. If you would like to learn more about anything hemp, cannabis or CBD related, let's chat!
You're Flawsome!
Lots of love,
Jem xoxo
PLEASE NOTE: CBD is neither a medicine nor a cure for any illness and by no means do we make any medical claims. CBD can help to maintain and support your health and a healthy lifestyle.
I am not making any medical claims in this or any of my other publications. All content I produce, is purely for educational purposes and for sharing my own personal knowledge and experiences of CBD.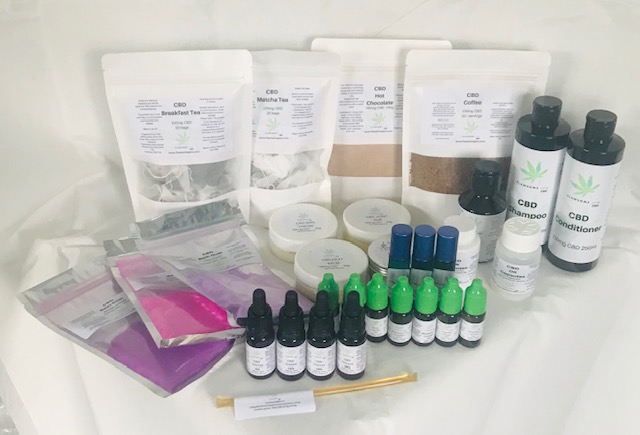 Ditch the Overwhelm, Look & Feel Healthier Forever!
Start Living that Healthy Life You Deserve!
I can help in a variety of ways including;
High quality CBD Products,
4 Week Transformational Course: 28 Days to Flawsome!
Hemp based Recipes,
Meal Plans,
121 & Group Support & Coaching,
Hemp & CBD Education.
Start Living the Healthy Life YOU Deserve!
Frustrations for Small CBD Businesses