Hey there my Flawsome friend,
How are you today? Hope the day sees you well.
I've been updated my current one and creating 2 new recipe books for you all so I thought I'd share one of the recipes with you.
Here's a sneaky peek below ⬇️⬇️⬇️
You can buy them individually for £4.99 for 'Flawsome Healthy Snacks' and 'Flawsome Hemp Recipes' and £12 for my 'Flawsome Healthy Recipes and Success Guide' or as a collection of all 3 for only £20!
Wanna know more?
Why not check out my Recipe Books here!
I thought I'd share a green smoothie recipe with you today as it's been coming up a lot that many of you struggle to get your essential daily vitamins and minerals in each day. Some because it's harder to enjoy a plate of veg, others 'don't have time', others because they don't 'like' vegetables or aren't very adventurous.
Well who like mint choc chip ice cream? I've created a green smoothie that includes loads of vitamins and minerals that your body needs each day to function at it best, yet still tastes amazing and you will enjoy.
So you want the recipe…??
(Full recipe below image)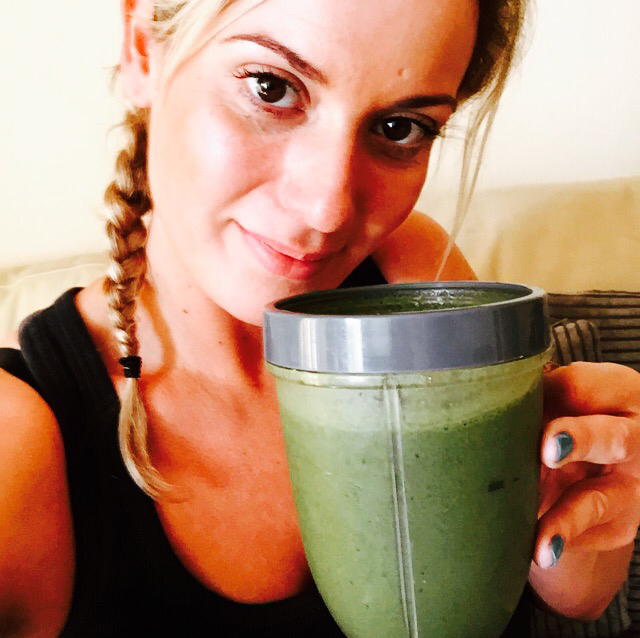 Mint Choc Chip Green Smoothie Recipe.
Makes 1 portion.
Ingredients:
1/2 blender cup of Baby Greens
Handful of Fresh Mint Leaves
½ Frozen Banana
Scoop of Protein Powder (I like to use Good Hemp Protein)
Teaspoon of Mint Matcha Tea (optional-I like for the energy boost it gives)
Couple of drops of Organic Mint Essence/Oil
Non Dairy Milk of choice or Coconut Water  (I like to use Good Hemp Drink)
Tablespoon of Cacao Nibs
How to make:
Chuck all in the blender, except cacao nibs and blend till smooth.
Once blended and smooth, add Cacao nibs and pulse for a few secs to mix in but not break up.
Should look like a smooth mint choc chip ice cream.
So yummy and nutritious. Enjoy!
Give a go today and let me know how you find it.
Hope you love as much as me.
Don't forget green smoothies are a great way to get those essential vitamins and minerals in.
For hemp based products, I love, use daily and recommend head to Raised Spirit here, save 10% using code: JEMLOCAL
For amazing Pink Superfood Powder, I recommend and can be added to this yummy smoothie, head over via my link: www.newgendirect.com/FlawsomeJem
Thank you so much if you purchase any products via my links, it means the world to me that you are supporting me and my business.
If you would like a quick and easy meal plan to help get you started, I have made it easy for you with my own meal plans, I currently offer 2 options-7 Days and 14 Days.
Find out more and purchase your own here.
Or why not check out my recipe books and put your own plans together with my recipes. Find out more here!
I'll leave it there for today, and do enjoy if you make.
Have a Flawsome rest of your day.
Be sure to tag me in any pics of my recipes you make. I love to see others making and enjoying my recipes. @flawsomejem
You're Flawsome!
Lots of love,
Jem xoxo
P.S. Check out the Products I Recommend page for all the flawsomeness I love and wanna share with you all.
P.P.S. Why not check out my NEW recipe books here to help you on your own healthy journey. 
---
HELPFUL FLAWSOME JEM LINK'S:
FLAWSOME JEM PRODUCTS
MY 90 DAY JOURNAL
Mint Choc Chip Green Smoothie Recipe