Happy Hemp Day!
How are you doing?
I'm always being asked for new hemp based recipe ideas, so…below is one of my fave breakfast hemp based recipe suggestion for you to try.
Hope you enjoy as much as I do…if you make please tag me on any pics you share: @flawsomejem on FB and IG.
I love seeing you guys share my recipes.
Enjoy…
As always, any questions I am always here and happy to help, book a free chat below with myself and let's get you started on your own healthy hemp and/or CBD journey.
Jemp Breakfast Egg Muffins:
3 servings. (2 muffins per portion) 
Will make 6 muffins.
6 eggs (beaten) 
Half a cup of hemp seed hearts
Clove of garlic (crushed)
A pepper
A couple of large tomatoes(chopped into cm sized cubes)
Spinach (finely shredded with a knife)
(You could also add some chopped up ham, or left overs, eg, turkey and you can also swap the veg.)
Beat the eggs in a bowl
Then add the veg and garlic.
Pour into muffin tray or cake cases and cook in preheated oven for 20-25 mins until cooked though.
Serve warm with green leaves or enjoy cold also.
Some benefits of including hemp in your daily diet:
Hemp seeds contain ALL 9 essential amino acids.
Hemp seeds contain more usable protein per gram than almost all other foods.
Hemp seeds do not contain trypsin inhibitors.
Hemp seed contains easily digestible protein.
Hemp seeds contain the perfect 2.5 : 1 balance of essential fatty acids.
Hemp seed farming is beneficial to the environment.
Interesting, hey?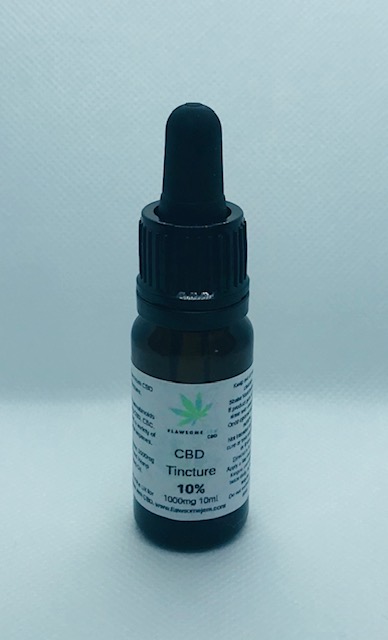 To infuse your muffins with CBD you can add your daily dose to your batter mix, when mixing and treat as normal.
I like to add a couple of drops per muffin, so 12 drops per mixture for the 6 muffins. I like to use Flawsome Jem CBD 10%/1000mg CBD Tincture.
So yummy!
There are so many hemp and CBD products on the market these days, it can be a minefield.
Let me help you cut through the confusion. book a free chat with me below!
Hope you enjoyed reading and found helpful. If you would like to learn more about anything hemp, cannabis or CBD related, let's chat!
You're Flawsome!
Lots of love,
Jem xoxo
PLEASE NOTE: CBD is neither a medicine nor a cure for any illness and by no means do we make any medical claims. CBD can help to maintain and support your health and a healthy lifestyle.
I am not making any medical claims in this or any of my other publications. All content I produce, is purely for educational purposes and for sharing my own personal knowledge and experiences of CBD.
P.S. Save 10% off my branded CBD Products, using code: CBD10 today!
Helping Busy Parents, Look and Feel healthier via my Transformational course; Jemp 4 20, High quality CBD Products, Hemp based Recipe Books, Meal Plans & Group Support. Start Living the Life YOU Deserve!