Happy Hemp Day!
How are you doing?
Let's go back to basics with CBD knowledge, today I will share methods and effects for using CBD and how CBD works in the body.
Hope you enjoy reading and find helpful…
As always, any questions I am always here and happy to help, book a free chat below with myself and let's get you started on your own healthy Hemp & CBD journey.
Cannabidiol, otherwise known as CBD is one of many active compounds found on the Cannabis & Hemp.
CBD is non-psychoactive, this allows you to take advantage if the therapeutic benefits without leaving you with the "stoned" or "high" feeling that people often associate with any cannabis-based product.
CBD can be derived from Cannabis & Hemp, but at the moment it is only legal in the UK if it is derived from Hemp.
CBD can also have a small THC content, as long as it is below 0.2% then it is legal in the UK.
When importing CBD products from the US it is important to take note of the THC content in the product as their legal level of THC is 0.3%, so you could wind up using an illegal product by accident.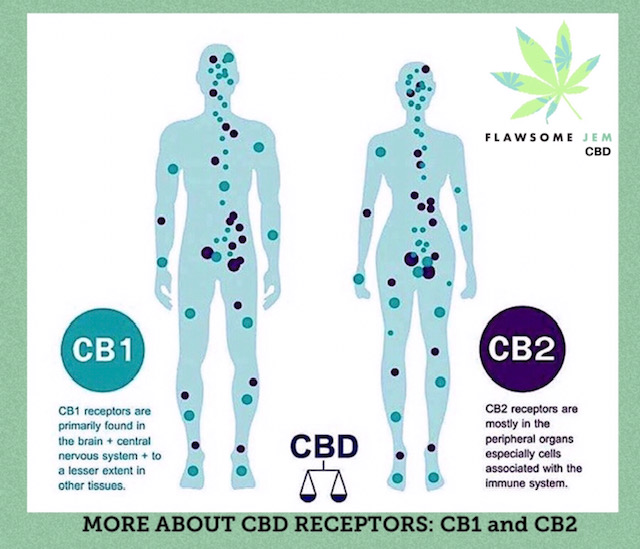 Our bodies have a system which is comprised of receptors that interact with CBD.
It is called the Endocannabinoid System (ECS).
We have two receptors known as CB1 receptors and CB2 receptors.
CB1 receptors are concentrated in the brain and central nervous system. These are key parts of the body that maintain core functions such as motor activity, pain perception, stress response and memory.
CB2 receptors are widely distributed throughout the peripheral organs in the body, serving as core components in the immune system, muscular system and cardiovascular system.
When CBD enters the body, it bonds with CB1 or CB2 receptors and can improve the efficiency and maintenance of your body's natural systems.
The Endocannabinoid System (ECS) is a complex cell-signaling system that was discovered in the early 1990s by people actually researching THC, which is CBD's sister cannabinoid. Cannabinoids are the compounds found in cannabis or hemp.
We are still trying to fully understand the Endocannabinoid System, but as far as we know it plays a huge role in regulating a wide range of functions & processes through-out the body.
sleep
mood
appetite
memory
reproduction and fertility
The Endocannabinoid System exists and is active in your body even if you don't use any cannabis products?
Nearly 60% of medications are metabolised through liver enzymes, P450 & CYP450, CBD (Cannabidiol) is known to interact with both of these enzymes, which some medications also interact with, when CBD is used along side these medications metabolised by this pathway, caution should be used.
If you use CBD whilst on these medications it could block these critical enzymes, allowing more of the medication to get into your system than needed. Some medications can become toxic if this happens.
An easier way to tell if you can use CBD along side your medication is by checking the information leaflet it comes with & look to see if there is a grapefruit warning, if it says you shouldn't eat grapefruit with the medication then you shouldn't use CBD either.
CBD Tinctures and Capsules:
Capsules and tinctures are assumed to reach the endocannabinoid system easily, which increases the chances of the digestive system absorbing the CBD. On the other hand, a mass majority of clinical researchers disagree. They say that not all CBD reaches your endocannabinoid system. Many researchers agree that only a percentage of the CBD consumed passes into, and through the bloodstream.
On the other hand, if you measure out your dose well, tinctures (droppers) definitely can help meet therapeutic targets.
Note that CBD capsules take the longest time to completely travel your digestive system, which may be a sign they don't get you the full benefits CBD has to offer. Tinctures (droppers), however, absorb quickly when the oil is placed under the tongue and left to absorb for 1-2 minutes.
Don't swallow tinctures straight as it is less effective and will have the same effect as a capsule.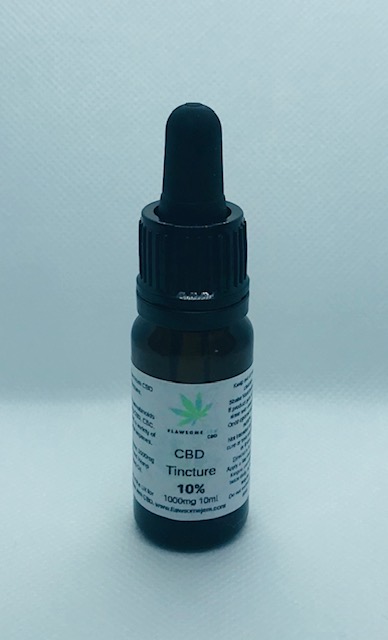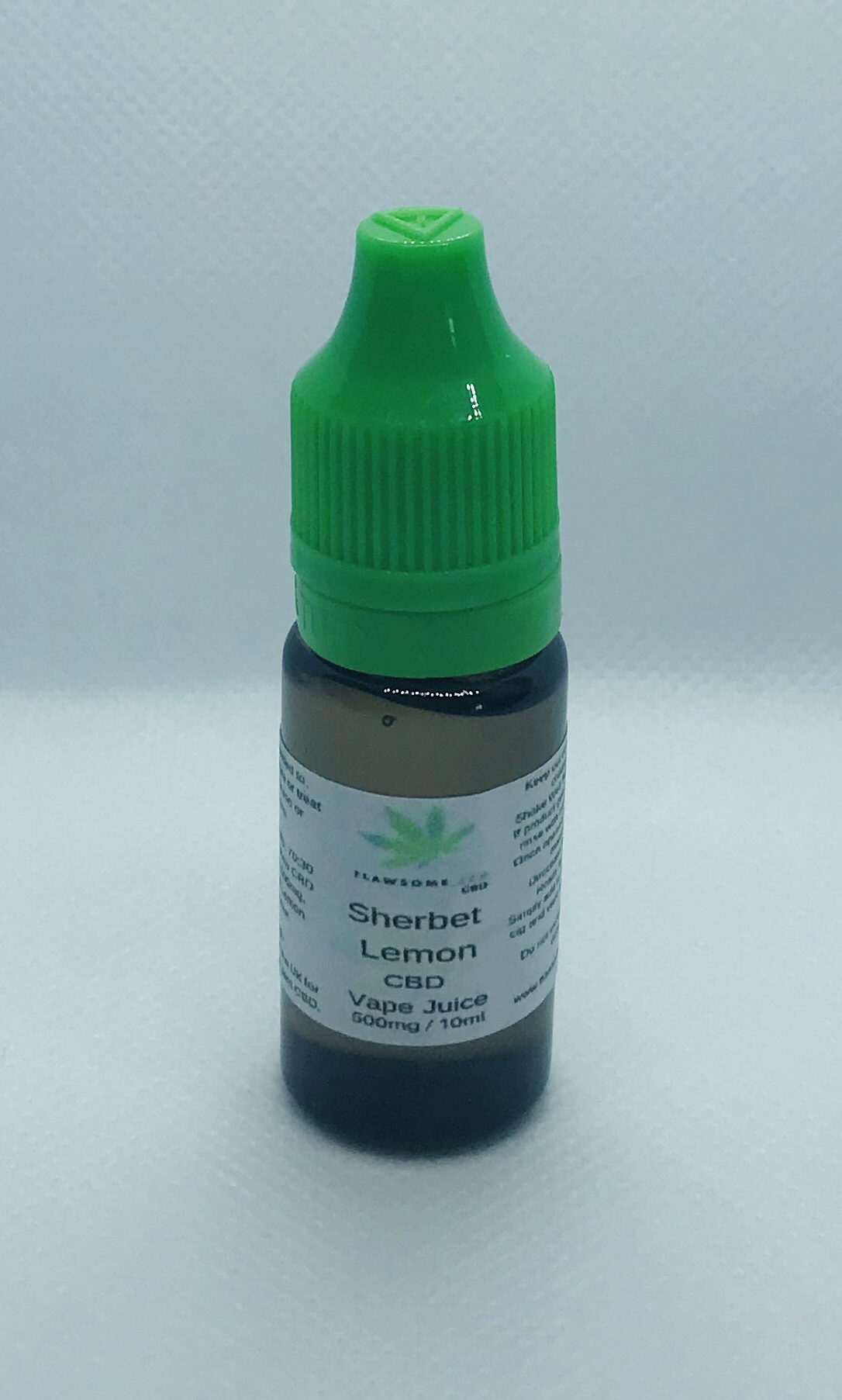 Vaping or inhaling CBD is probably the most prevalent method of use around the world.
People believe it to have the fastest absorption rate and gets more CBD into your bloodstream.
Many people that suffer from migraines report that vaping CBD has been entirely curative. The CBD will pass via your lungs into the bloodstream. It's that simple. This information gives way for the brain to easily be reached by CBD, giving you relief from migraines.
The highest concentration of CB receptors is in the nervous and digestive systems, but the skin has a huge number of both CB1 and CB2 receptors in the cutaneous nerve bundles, mast cells, and epidermal keratinocytes, as well as the epithelial cells in the hair follicles and also in the sweat and sebaceous glands.
This means that topical applications of even small amounts CBD can have quite significant effects when it comes to local pain relief as those cells can quite quickly absorb and make use of the CBD as its applied.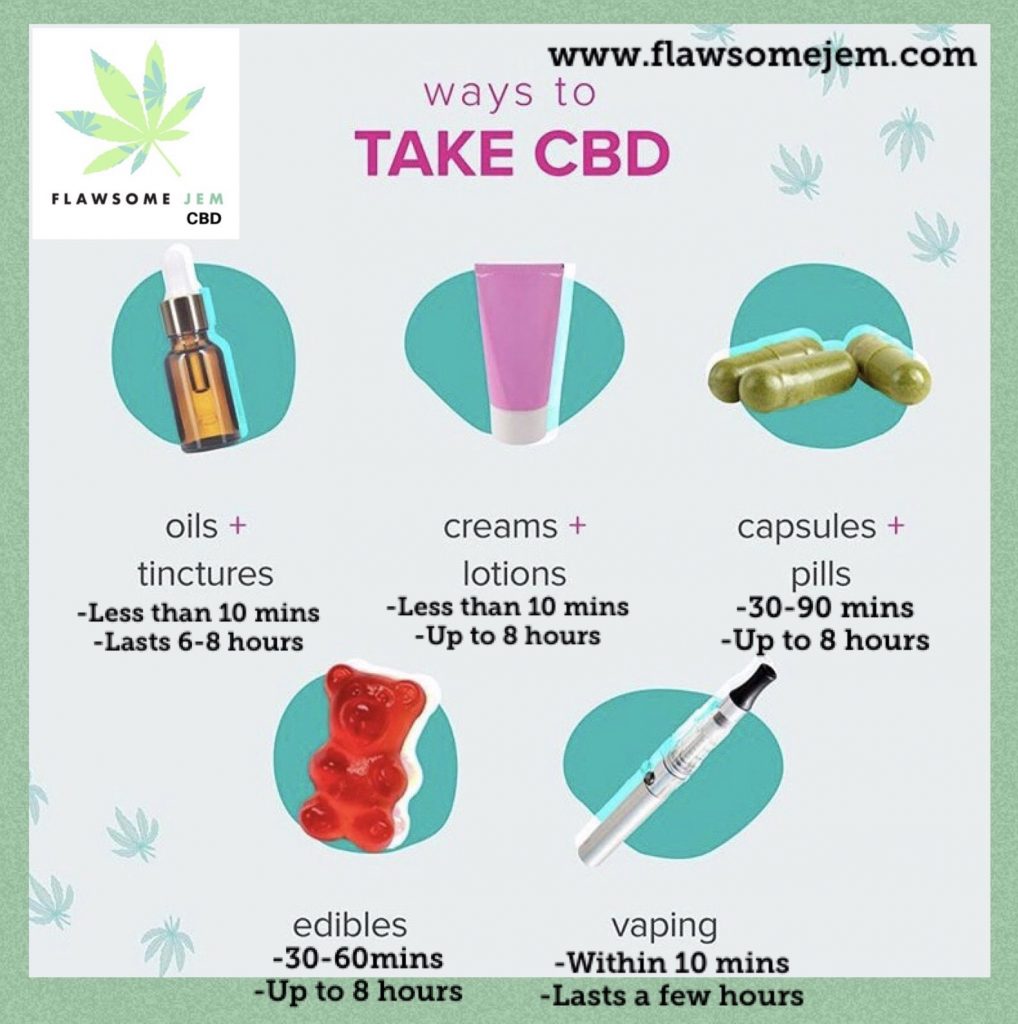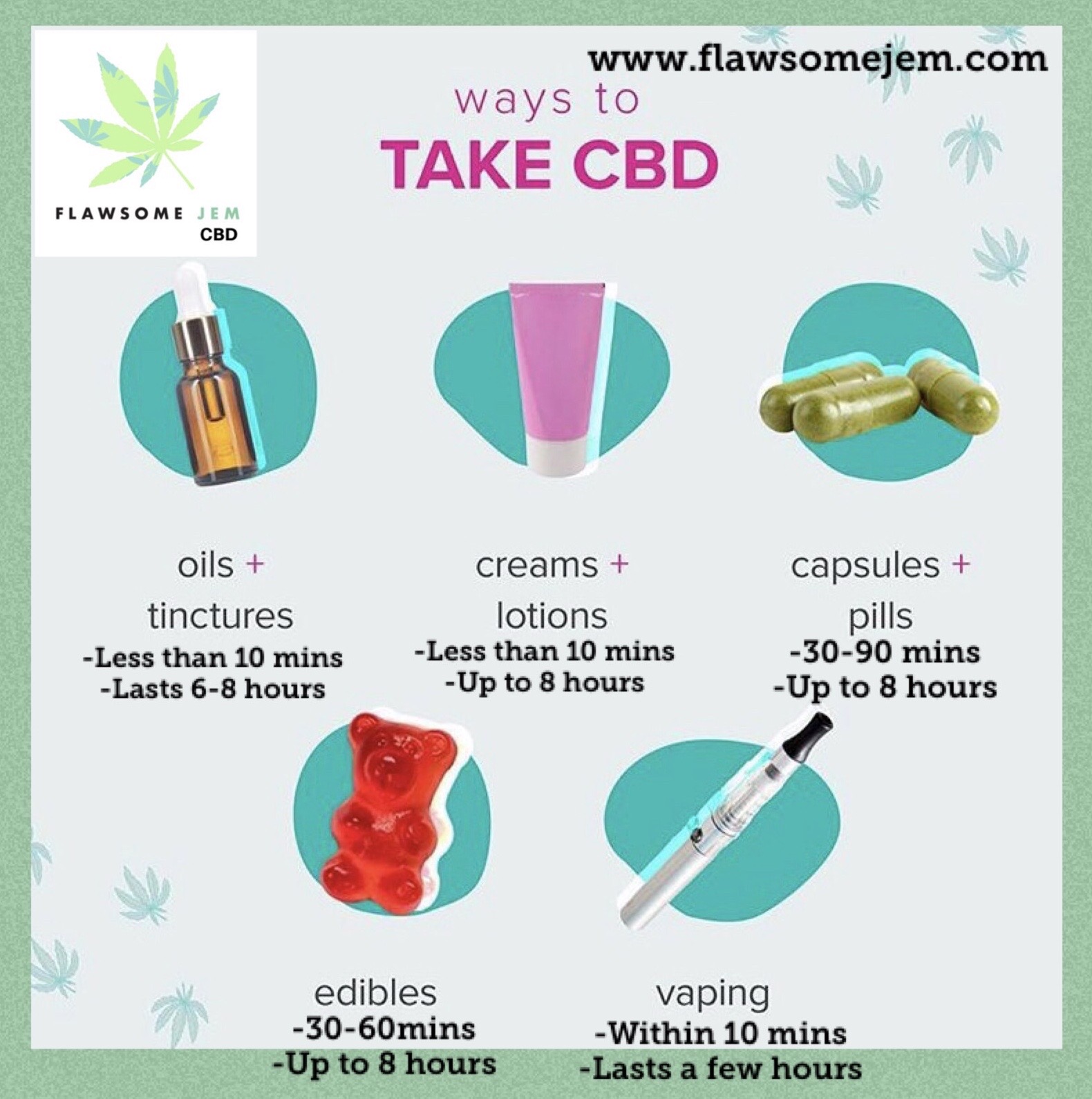 I offer a large range of high quality, lab tested CBD Products.
Including:
Tinctures,
Capsules,
Gummies,
Honey Sticks,
Hot Drinks,
Vape Juices,
Topicals,
Bath Dusts,
Shampoo & Conditioner,
Face Cream.
Hit button below to view my full range.
There are so many products on the market these days, it can be a minefield.
Let me help you cut through the confusion. book a free no obligation chat with me below!
Hope you enjoyed reading and found helpful. If you would like to learn more about anything hemp, cannabis or CBD related, let's chat!
You're Flawsome!
Lots of love,
Jem xoxo
PLEASE NOTE: CBD is neither a medicine nor a cure for any illness and by no means do we make any medical claims. CBD can help to maintain and support your health and a healthy lifestyle.
I am not making any medical claims in this or any of my other publications. All content I produce, is purely for educational purposes and for sharing my own personal knowledge and experiences of CBD.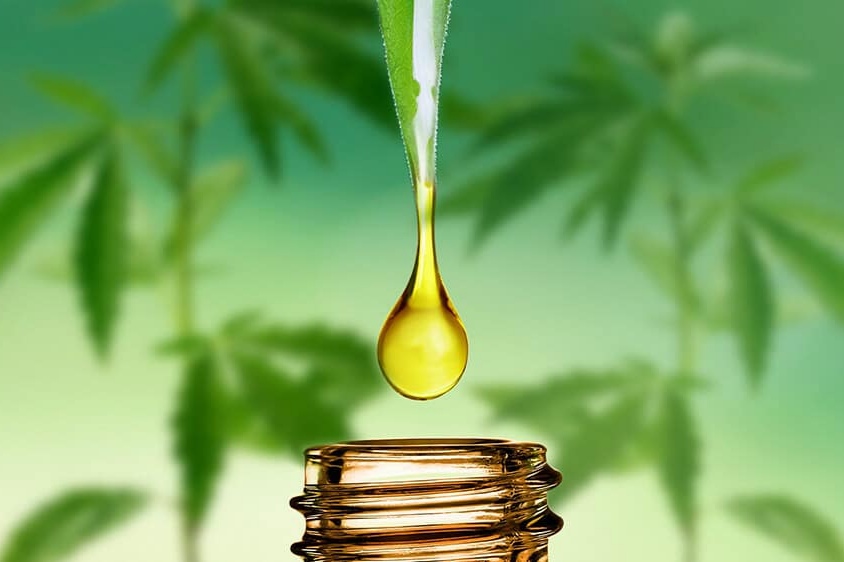 Helping Stressed Out, Overwhelmed Mums to Ditch the Overwhelm, Look and Feel Healthier so You Can Start Living the Healthy Life YOU Deserve! Let's Find You Again! Lots of way I can help you: -121 & Group Coaching & Support, - Recipe Books & Meal Plans, - High Quality Lab Tested CBD Products. Book a FREE No Obligation Chat with me today!