Happy Hemp Day!
How are you doing?
Let's talk about CBD Hot Drinks & Edibles today and their effects on the body. Also showing you my various hot drinks, edibles and capsules I offer too.
Hope you enjoy reading and find helpful…
As always, any questions I am always here and happy to help, book a free chat below with myself and let's get you started on your own healthy Hemp & CBD journey.
Capsules, Edibles & Drinks:
Cannabidiol is available in an edible form, swallowed in a capsule or taken through a gummy.
There are also products that dissolve into a drink.
Since these methods have to be digested first before the CBD enters the bloodstream, they're slower acting.
It can take 1 to 6 hours to reach peak CBD levels in the bloodstream.
For this reason, this delivery method is best used with a goal of supplementing for the long-term and won't work well on an as-needed basis.
Deciding on the best time of day for this method of delivery comes with two considerations — what fits your lifestyle and when you eat.
Remembering supplements and medications isn't easy.
To consistently keep up with daily CBD supplementation, weave it into your routine in a convenient way.
Take it alongside other supplements or at the same time each day.
Since eating when you take an edible or capsule can increase the bioavailability of the CBD, it is a good idea to take this form alongside food.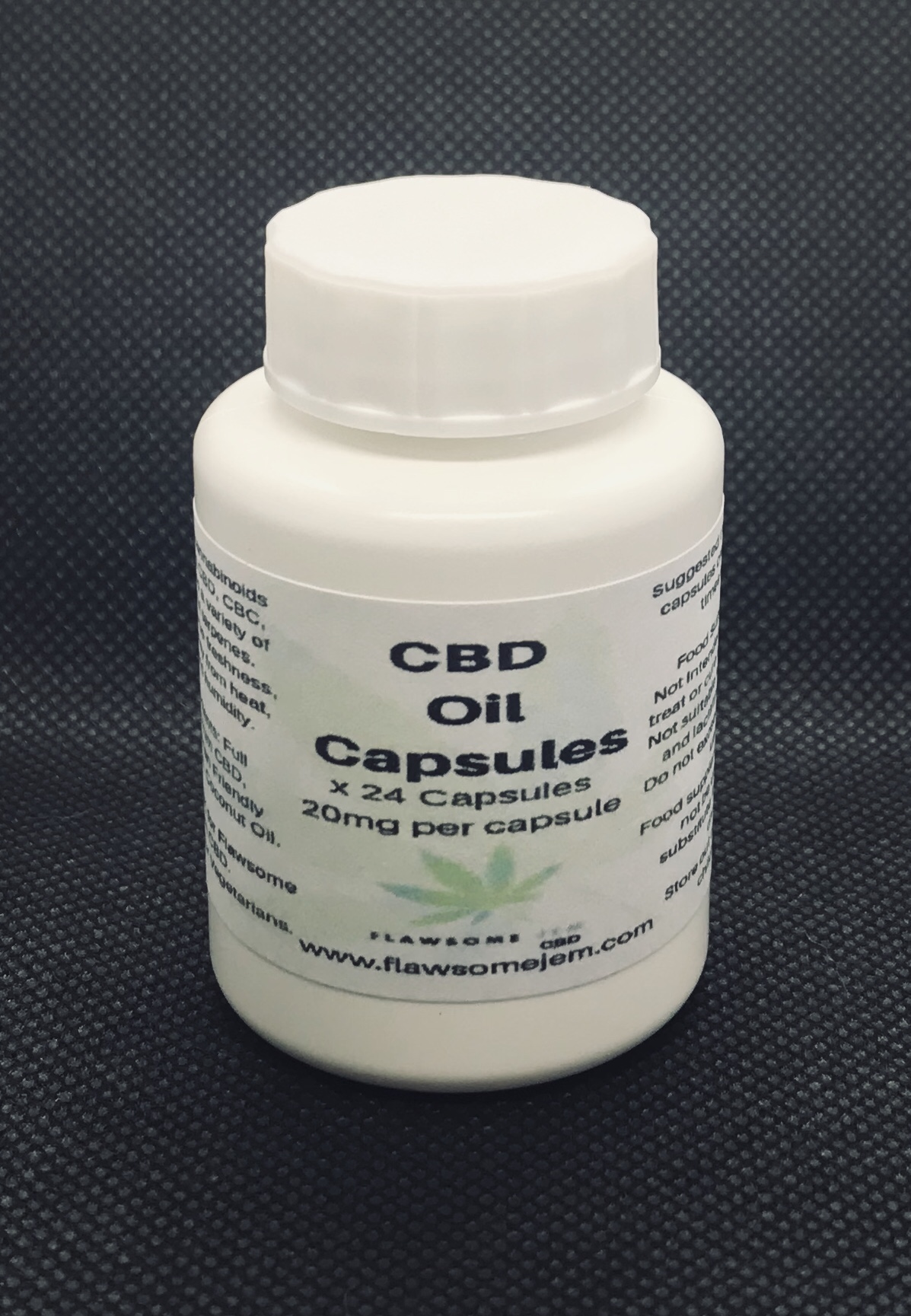 2 strengths to choose from:
500mg / 20mg per capsule: £25
1000mg / 40mg per capsule: £42
24 capsules per tub.
Capsules and Edibles are assumed to reach the endocannabinoid system easily, which increases the chances of the digestive system absorbing the CBD.
On the other hand, a mass majority of clinical researchers disagree.
They say that not all CBD reaches your endocannabinoid system.
Many researchers agree that only a percentage of the CBD consumed passes into, and through the bloodstream.
20 servings + per bag
100mg CBD per bag, approx 5mg per serving.
5 to choose from:
Breakfast Tea,
Matcha Tea,
Wellbeing Tea,
Coffee,
Hot Chocolate.
£12 a bag or 2 for £20!
Gummies:
Mixed fruit flavoured, vegan friendly.
Broad Spectrum, no THC.
3 Strengths:
10mg per gummy,
25mg per gummy,
50mg per gummy.
2 sizes:
Small 10mg: £20
Large 10mg: £40
Small 25mg: £25
Large 25mg: £65
Small 50mg: £30
Large 50mg: £80
Honey Sticks:
A delicious blend of organic honey and full spectrum CBD extract.
10 x 10mg sticks / 100mg: £20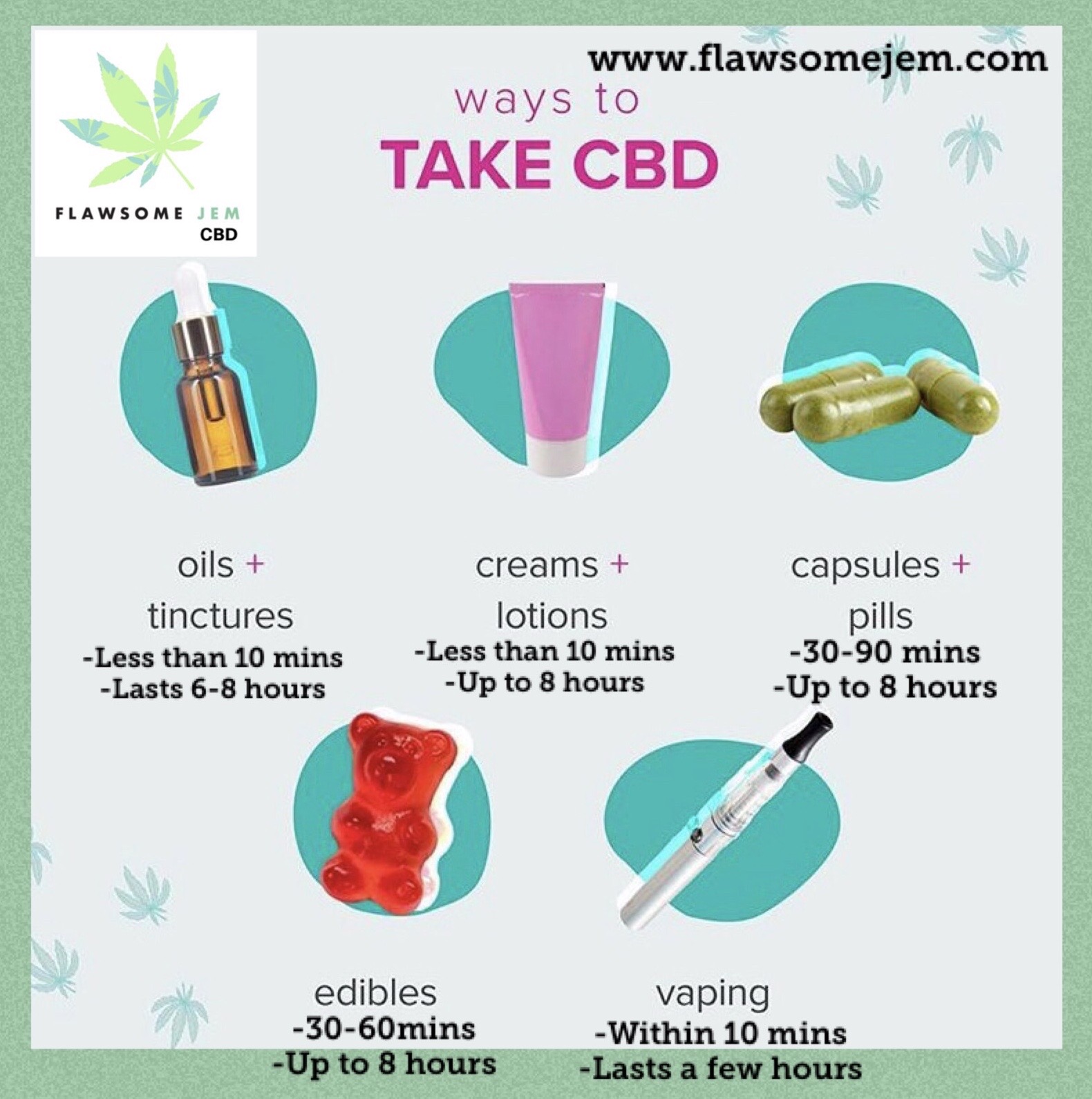 Please bear in mind that CBD isn't like a prescription med, you won't get an instant result.
Your ECS has been dormant since you were a baby, it'll take a week or more to feel the full effects of your CBD working.
By no means can I claim that CBD is a cure for any illness or ailment.
Information on this page is not intended to replace medical advice given by your Doctor.
There are so many products on the market these days, it can be a minefield.
Let me help you cut through the confusion. book a free no obligation chat with me below!
Hope you enjoyed reading and found helpful. If you would like to learn more about anything hemp, cannabis or CBD related, let's chat!
You're Flawsome!
Lots of love,
Jem xoxo
PLEASE NOTE: CBD is neither a medicine nor a cure for any illness and by no means do we make any medical claims. CBD can help to maintain and support your health and a healthy lifestyle.
I am not making any medical claims in this or any of my other publications. All content I produce, is purely for educational purposes and for sharing my own personal knowledge and experiences of CBD.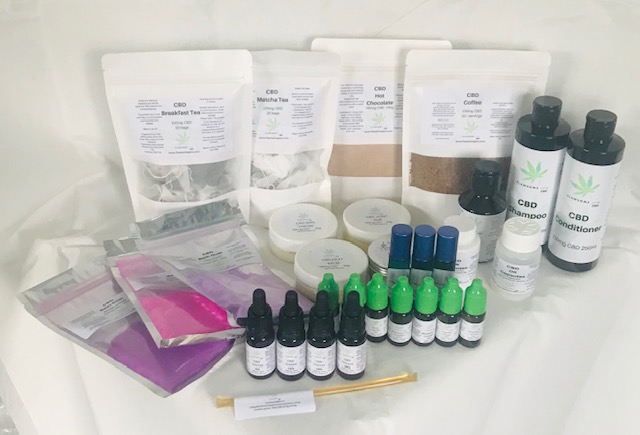 Helping Stressed Out, Overwhelmed Mums to Ditch the Overwhelm, Look and Feel Healthier so You Can Start Living the Healthy Life YOU Deserve! Let's Find You Again! Lots of way I can help you: -121 & Group Coaching & Support, - Recipe Books & Meal Plans, - High Quality Lab Tested CBD Products.