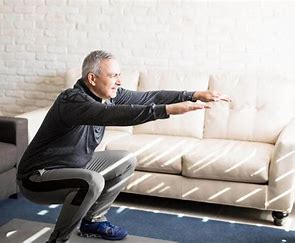 Guest blog written by Shelia Johnson of Wellshelia.
** Flawsome Jem offers healing meditations, courses, workshops, books, CBD products & coaching, so you can find balance and start living your best life forever. Contact Jem today to find out more: jem@flawsomejem.com **
How to live a healthy lifestyle in retirement without breaking your budget:
During your golden years, health is just as valuable as wealth. In fact, 81% of retirees list good health as the most essential factor of a happy retirement according to Bank of America Merrill Lynch. Contrary to what you may think, you don't need to break your budget to enjoy a healthy lifestyle in retirement. In fact, it's easier than you think, thanks to these tips from Flawsome Jem.
Explore Healthy Living
Believe it or not, there are plenty of ways to pursue wellness in retirement. Here are just a few of them:
Exercise without a gym: Skip the gym and opt for a free fitness activity instead. Walking in a park or hiking a trail is more fun than a treadmill. Dancing is another form of fun exercise that burns off those extra calories.
Go for a swim: As we age, our bodies don't hold up as well against high impact exercises like running. Take up swimming as a great aerobic alternative.
Bike instead of drive: Most city streets now have dedicated bike lanes. Whenever possible, use a bicycle to get around instead of a car. You'll get your daily dose of exercise and reduce carbon emissions simultaneously.
Reduce stress: Take regular action to reduce stress in your life by doing relaxing activities you enjoy. Try yoga, massages, or acupuncture. Spend quality social time with friends and family that are a positive and encouraging presence in your life.
Eat healthy foods: Processed foods are full of extra calories, sodium, and fat, and your health takes a hit in exchange for convenience. Instead, focus on eating healthy foods to get the nutrients your body needs and the delicious taste you crave. Choose whole grains, low-fat dairy, and lean protein sources, such as beans, seafood, eggs, and lean meats. In addition, try your best to eat eight servings of fruits and vegetables daily. Buying in-season gives you the freshest produce.
Make your cleaning products: When you think about it, most home cleaning products you buy are mostly made of water. Unfortunately, they are also full of harmful chemicals. You can easily make your cleaners with inexpensive natural ingredients such as white vinegar, baking soda, borax, and lemon juice.
Save Money With Healthy Habits
The British Heart Foundation notes that pursuing a healthy lifestyle in retirement saves you money in many different ways. Your commitment to biking and walking means less money spent on petrol and vehicle maintenance. The whole foods you purchase at the grocery store cost less than processed convenience ones. Plus, you will no longer frequent pricey fast-food chains. Your cleaning budget goes down when you make your own cleaners. Socialising with family and friends also reduces your entertainment budget, especially if you spend the time enjoying free outdoor events.
Turn Your Wellness Passion Into Income
You can turn your wellness passion into a business in retirement. If you already blog about your healthy habits, explore adding affiliate marketing opportunities to your posts. Offer your services as a wellness coach or personal chef for other seniors in your area. Teach yoga or be a personal fitness trainer if you are certified in those areas.
If your ambitions are more extensive, open your own yoga studio or a store specialising in athletic gear or wellness products. To get started, check out free online videos and resources to learn the details of starting a successful small business. You can also use free online resources to help out with making schedules and other business-related tasks.
Pursuing a healthy lifestyle in your retirement years provides many physical and financial benefits, not the least of which is that you'll feel better and have a lot more energy. And who knows? With a little work, it may even become your second career!
Guest blog written by Shelia Johnson of Wellshelia.
More blogs coming from Shelia soon…
121 & GROUP QUANTUM REIKI HEALING SESSIONS
HEAL YOUR MIND, BODY & SPIRIT!
How to live a healthy lifestyle in retirement