Happy Hemp Day!
How are you doing?
I'm often talking about hemp protein and many of you contact me, asking for recipe ideas to include hemp protein, so every fortnight via my blog I share a healthy hemp based recipe for you to enjoy.
One of the quickest and easiest ways to incorporate hemp protein into your day is to add into a green smoothie, another bonus of a green smoothie is you can top up your daily protein intake with very little effort or messing about. 
Smoothies aren't for everyone but for me personally they have been a game changer.
My favourite hemp protein is from Raised Spirit, both the plain and Cacao versions are awesome, you can save 10% by entering code: JEMLOCAL (hit the button below to be redirected to Raised Spirit's website to buy)
You can get also good quality protein powders in all good health shops and even some supermarkets, like Waitrose these days. Good Hemp & Canah are other great brands I use for milk, oil and seeds, and available via Amazon.
What you to look for when buying protein powder:
You want a good quality, complete protein. That hasn't been sweetened or have any bad preservatives in.
Is it a complete protein?
Is it sweetened?
If so with something natural
Is it organic?
Is it a certified product?
If you answered no to any of the above, then I would avoid.
Any ingredients ending in 'ose'
Does it contain anything else-meal replacement, ingredients can spell/pronounce?
If you answered yes to any of the above, then I would avoid.

– For further advice reach out to me by email: jem@flawsomejem.com I'll happily try and help.
Below is a hemp based veggie friendly recipe suggestion for you to try. Jemp 'No Meat' Balls, they may not have any meat in, but don't let that put you off, these are banging-if I do say so myself.
Hope you enjoy as much as I do…if you make please tag me on any pics you share. I love seeing you guys share my recipes.
As always, any questions I am always here and happy to help, book a free chat below with myself and let's get you started on your own healthy journey, ditch the overwhelm and start living that healthy life you deserve.
Jemp 'No Meat' Balls Recipe:
Simple, healthy, gluten free, and protein packed! Perfect for a simple, filling meatless meal.
(Will make approx 12 balls.)
Ingredients: 
FOR THE MEATBALLS:
3/4 cup dried green — brown, or French lentils (I used green French lentils)

1 1/2 cups low-salt vegetable broth — or chicken broth, plus additional as needed

2 teaspoons olive oil

1/2 cup diced yellow onion  (about 1/2 medium onion)

1 cup shredded carrots

2 cloves garlic — minced (about 2 teaspoons)

1/2 cup rolled oats — or quick-cooking oats, (do not use instant or steel cut)

1/2 cup of hemp seed hearts

1/4 cup chopped fresh parsley

1 1/2 tablespoons tomato paste/puree

1 teaspoon dried oregano

1/2 teaspoon kosher salt

1/4 teaspoon black pepper

1 large egg
FOR SERVING:
Prepared whole wheat pasta noodles / zucchini noodles / sweet potato noodles

Good-quality tomato based pasta sauce or

Pesto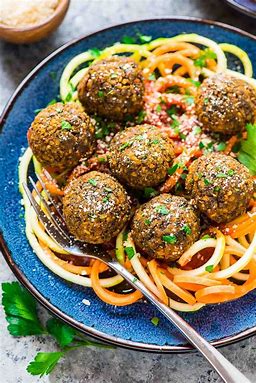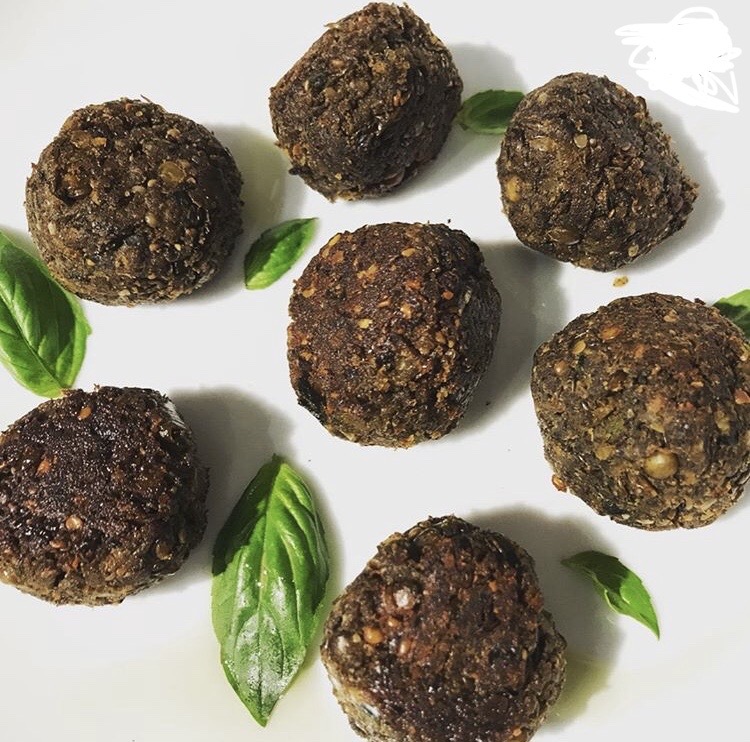 First rinse the lentils (Measure the lentils into a colander or strainer. Pick over and remove any shrivelled lentils or small pieces of rock or other debris. Rinse well under cool water.)

Drain.

Cook the lentils (Add the rinsed lentils to a medium saucepan with the vegetable broth. Bring to a rapid simmer over medium high, then reduce the heat to a very low simmer. There should be a few small bubbles, and the lentils should be barely moving.)

Let gently simmer for 20 to 30 minutes, until the lentils are tender. (Keep an eye on them to ensure they do not dry out—you want the lentils to always be just barely covered with liquid. If the lentils are not yet tender but the liquid has been has been absorbed, add more water and continue to cook.)

Drain off any excess liquid and set aside.

Meanwhile, heat the olive oil in a medium skillet over medium-low heat.

Once hot, add the onion and cook until onion is translucent and lightly brown, 6 to 8 minutes.

Stir in the carrots and cook for another 2 minutes,

Then stir in the garlic and cook until fragrant (about 1 additional minute.)

Place the oats and parsley in the bottom of a food processor fitted with a steel blade, then pulse a few times to begin breaking up the oats.

Add the cooked lentils, onion mixture, tomato paste, hemp seeds, oregano, salt, and pepper.

Pulse a few times to start combining the mixture,

Then crack in the egg.

Pulse a few more times until the mixture is combined but the lentils still have some texture.

Set aside and let rest for 10 minutes or refrigerate overnight.

Preheat the oven to 425 degrees F.

Line a large rimmed baking sheet with parchment paper, then coat the paper with non stick spray.

Roll the lentil mixture into balls that are roughly 1 1/2 inches across, about the size of a golf ball.

Arrange them in a single layer on the baking sheet and mist the tops with non stick spray.

Cook for 10 minutes, then turn, mist again with non stick spray, and continue baking 8 to 10 additional minutes, until the meatballs are browned and lightly crisp.

Serve warm with pasta or vegetable noodles and your desired sauce.
Recipe Notes:
To make this recipe vegan, you can use a flax egg in place of the egg called for in the recipe.
Make Ahead Options & More:
Unshaped lentil "batter" or shaped, unbaked lentil balls can be stored in the refrigerator 1 day in advance.

Bake (or shape and bake) as directed.

You can also freeze the shaped balls unbaked or baked for 2 months, then thaw overnight in the refrigerator.

Either cook as directed (if unbaked) or rewarm gently in the microwave (if baked).

Store leftovers in the refrigerator for up to 4 days.

Reheat gently in the microwave.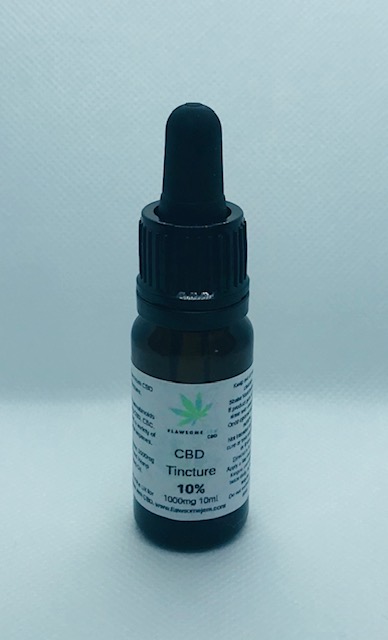 To infused your 'no meat' balls with CBD you can add your daily dose ( x 12, or how ever many balls yours mix makes) to your recipe mix, when blending and treat as normal.
I like to add a couple of drops per ball. I use my own brand: Flawsome Jem CBD 10%/1000mg CBD Tincture.
So yummy!
There are so many hemp and CBD products on the market these days, it can be a minefield.
Let me help you cut through the confusion. book a free chat with me below!
Hope you enjoyed reading and found helpful. If you would like to learn more about anything hemp, cannabis or CBD related, let's chat!
You're Flawsome!
Lots of love,
Jem xoxo
PLEASE NOTE: CBD is neither a medicine nor a cure for any illness and by no means do we make any medical claims. CBD can help to maintain and support your health and a healthy lifestyle.
I am not making any medical claims in this or any of my other publications. All content I produce, is purely for educational purposes and for sharing my own personal knowledge and experiences of CBD.
P.S. I like to use Raised Spirit Hemp Protein, you can save 10% here! Using code: JEMLOCAL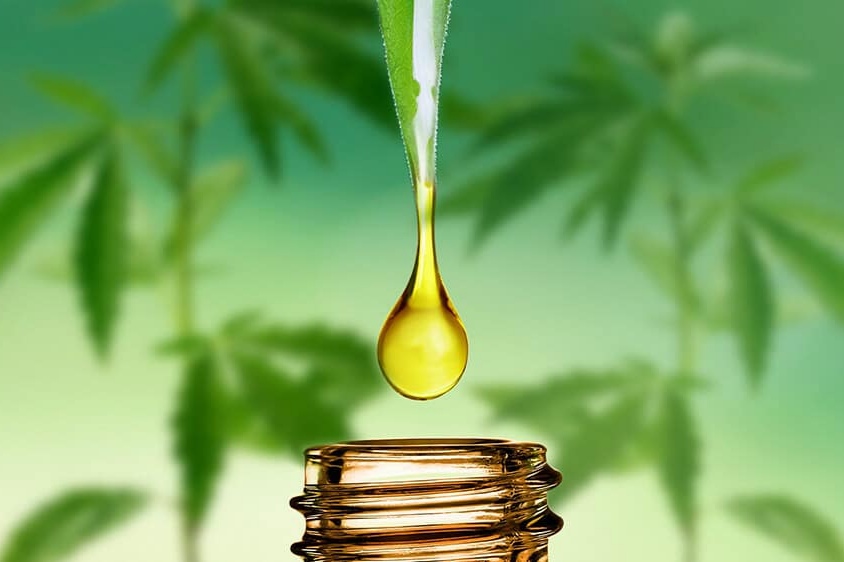 I Help Overwhelmed, Stressed Out Mum's, Ditch the Overwhelm , Look & Feel Healthier, so You Can Start Living that Healthy Life You Deserve!  Lots of ways I can help you: - Transformational Course; Jemp 4 20, - High quality CBD Products, - Hemp based Recipes, - Meal Plans, - 121 & Group Support, - Health, Nutrition, Mindset, Hemp & CBD Education. Start Living the Life YOU Deserve!