Happy Hemp Day!
How are you doing?
Today I thought I'd hop on and talk a bit more about how to read CBD lab reports/Certificate of Analysis (COA)  and how you can get the best out of your product. Hope you find helpful…
As always, any questions I am always here and happy to help, book a free chat below with myself and let's get you started on your own healthy CBD journey.
Don't Get Scammed with Weak and/or Toxic CBD Oil!
The CBD industry is exploding, but are all CBD products the same?
In a word, NO, let me reveal how you can use third-party lab reports to avoid being scammed.
Research keeps surfacing revealing the powerful uses of Cannabis, Hemp and CBD. Millions are using this plant for everything from physical to mental health.
Just like all major medical discoveries, inferior products are  surfacing in the cannabis industry at alarming rates.
According to Dr. David Dahl, a specialist in chronic pain, cannabis product ingredients should be a considered. "Cannabidiol as a compound appears to be safe to use, I say that because there's still research going on," Dahl said. He adds, "The biggest concern with safety, what is in that CBD oil? Is it really CBD?"
Third-party lab tests are the answer to finding a safe and effective CBD product.
But how do you read these tests?
Below I give advice to determining if a brand is legit and how to read the lab reports to gain peace of mind you're getting the most from your CBD products.
Before You Believe the Lab Report...
First, you'll want to look into the brand you're considering.
Do not just take the brand's own testing or word as gold.
Any cannabis, hemp or CBD brand worth their salt will use outside testing.
Make sure they test their products regularly at a well-known third-party lab.
Check the legitimacy of the lab.
Make sure it's fully licensed and a ISO/IEC 17025 accredited analytical cannabis laboratory.
This kind of laboratory tests all forms of cannabis for a large variety of cannabinoids, minerals and additives.
How to read a lab report:
Look for an image. This verifies the actual product you're considering is what was tested. Beware of companies who use a bait and switch tactic with the lab results. They'll just test one product and make claims for all.
Look at the tetrahydrocannabinol or THC (the psychoactive cannabinoid) content. This will reveal how strong the high will be. If you're considering a potent CBD make sure the THC is below 0.3%.
Verify the milligrams in topicals, vapes and edibles is what the brand claims. 
Check that date. It should be less than a year old to ensure it's the same batch/product as pictured.
Make sure that signature is from a PhD carrying lab technician.
Last step, look at the list of added chemicals. Some companies try to sneak in extras that could leave your health at risk. Below I've are some of the biggest offenders on the market today.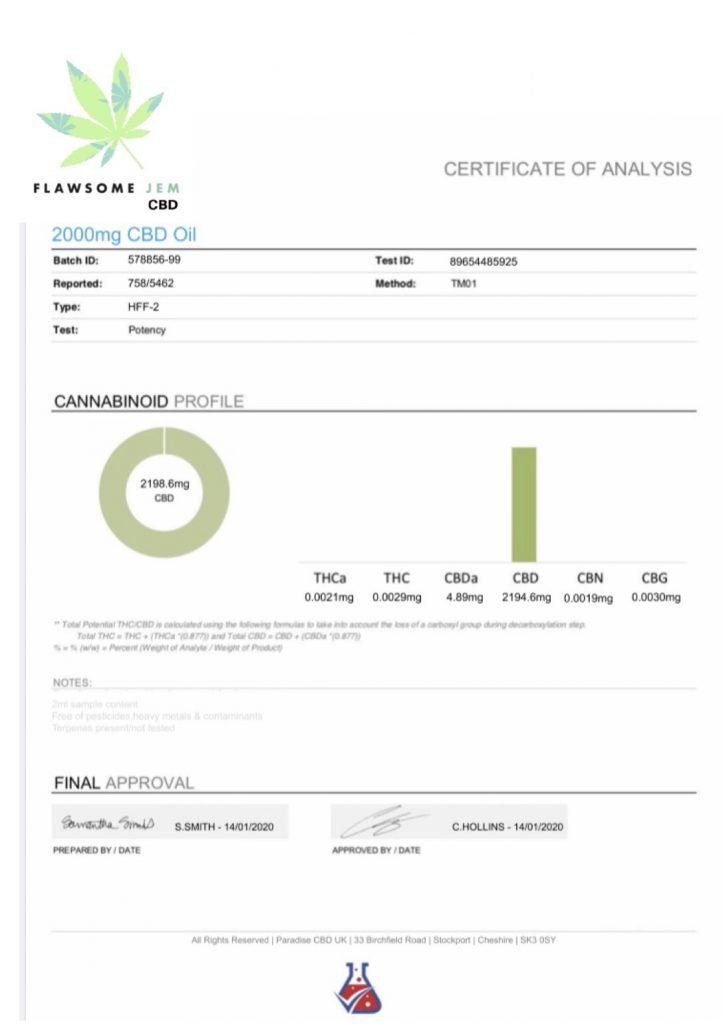 Dextromethorphan, or DMX. This purposely addictive ingredient is used in common drug store medicines like cough syrup. Dr. Ryan Vandrey from Johns Hopkins University reveals when DMX is abused in higher doses it can generate a sedation with an abnormal heartbeat, in addition to hallucinations and a general sense of euphoria. This tinkers with your brain's pleasure centre, which is the very definition of an addictive substance.
5F-ADB. "Street chemists" developed 5F-ADB. It mimics the psychological effects of THC. Why is this dangerous? Because to-date no known research is available for any possible side effects. In fact, the DEA classified 5F-ADB as a Schedule I drug. So not only is it illegal with potential side-effects, it also has no current accepted medical value.
Pesticides. Cannabis is a bio accumulator, meaning it pulls its nutrients from the sole it is grown in. Be vigilant of cannabis grown using harmful chemical pesticides and additives like formaldehyde which has been shown to cause cancers and leukaemia when inhaled into the lungs.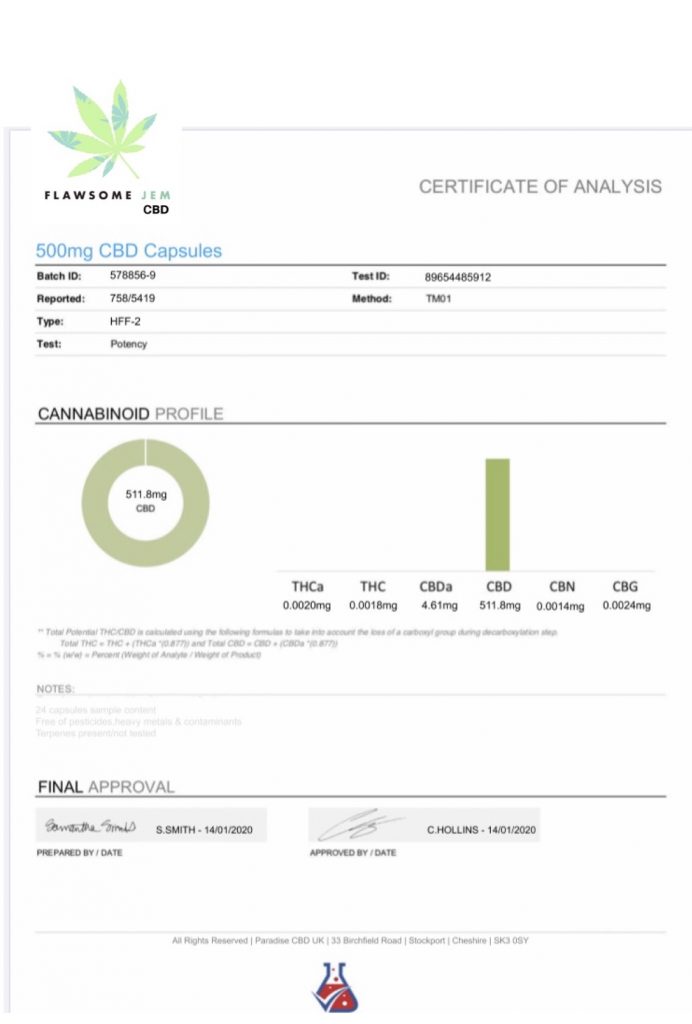 So who's should you choose?
It really comes down to the integrity of the brand.
If a brand looks sketchy it probably is.
Always look at the "other ingredients.
If the company doesn't have reviews on their Website, Facebook, Trust Pilot, Google pages that's another indication to leave them alone.
When people in the cannabis, hemp and CBD community find a great product they shout it from the rooftops.
There are so many products on the market these days, it can be a minefield.
Let me help you cut through the confusion. book a free chat with me below!
Hope you enjoyed reading and found helpful. If you would like to learn more about anything hemp, cannabis or CBD related, let's chat!
You're Flawsome!
Lots of love,
Jem xoxo
PLEASE NOTE: CBD is neither a medicine nor a cure for any illness and by no means do we make any medical claims. CBD can help to maintain and support your health and a healthy lifestyle.
I am not making any medical claims in this or any of my other publications. All content I produce, is purely for educational purposes and for sharing my own personal knowledge and experiences of CBD.
P.S. Next start date for my 4 week online course,  is STARTING NEXT MONDAY, Doors Close Saturday at midnight, Jemp 4 20, is my 4 week course teaching you 'my way' to look and feel healthier via eating hemp based foods and using CBD, lots of education. Reserve Your Place Now!  Find out more here!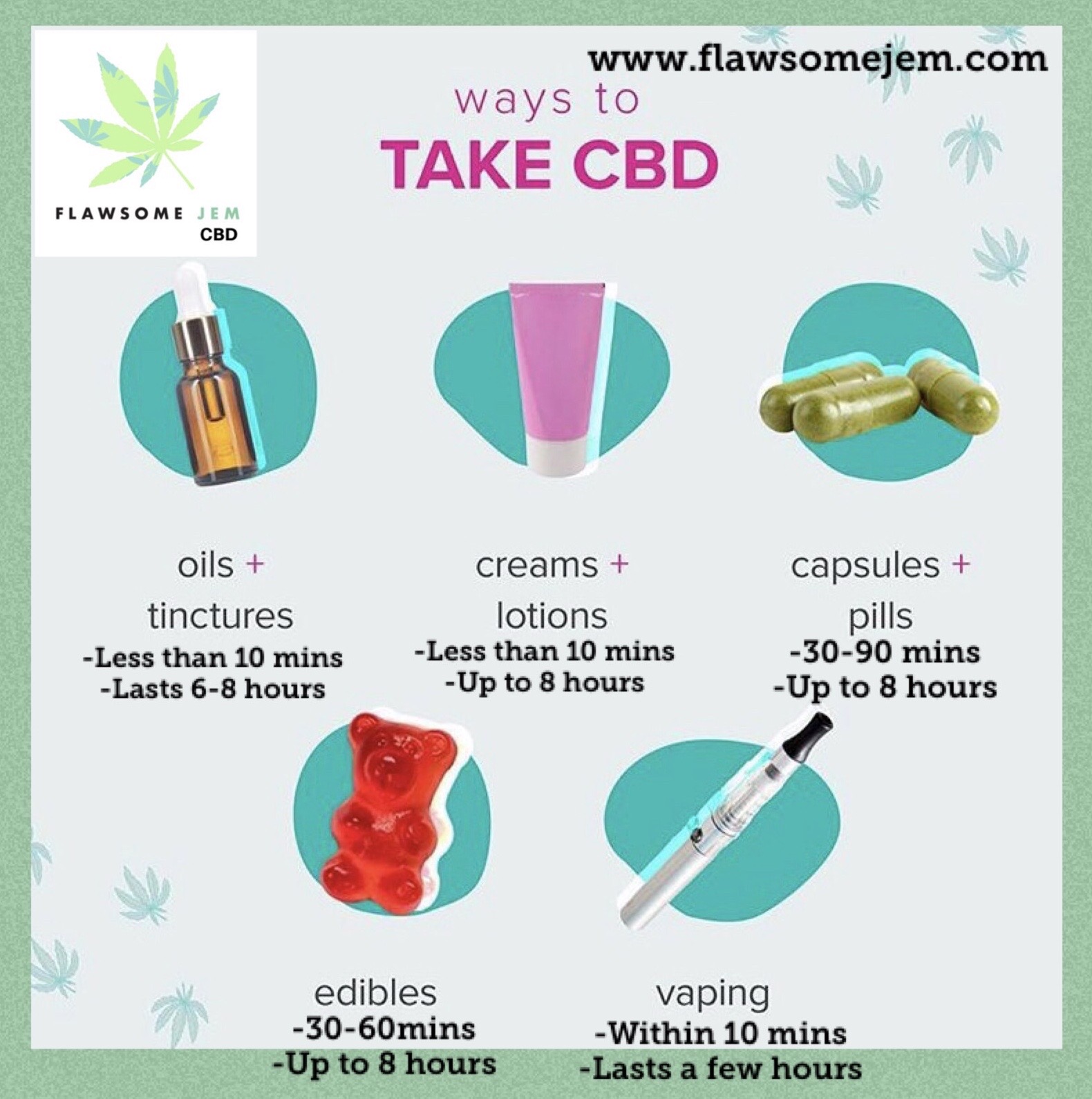 Scan the QR code to view all my lab reports.
Just a heads up, QR codes for my products will be available on my products soon too for ease and complete transparency. 
Helping Busy Parents, Look and Feel Healthier via my Transformational course; Jemp 4 20, High quality, lab tested CBD Products, Hemp based Recipe Books, Meal Plans and Group Support. Start Living the Life YOU Deserve!
How to read a CBD Lab Report/COA