Happy Hemp Day!
How are you doing?
Today is a bit of a different post, I'm going to be handing over to my fabulous friend and my products brand ambassador, Fibro Warrior Sharon. Sharon also has her own brand 'Can be Done'. All her contact details are below so you can get in touch with her yourselves. She is a massive inspiration to me on a daily basis, I love her and her mission. 
Hope you enjoy reading and find helpful…
As always, any questions I am always here and happy to help, book a free chat below with myself and let's get you started on your own healthy Hemp & CBD journey.
Ten Years!!! But worth it!
I'll never forget reading that final paragraph,
"I can confirm your ongoing and significant symptoms do indicate that of a diagnosis of Secondary Fibromyalgia."
That was just over three years ago, but I'd been battling various unexplained pains, brain fogged weeks, depressive episodes etc. since 2010!
Yes, 7 years it took to be diagnosed and I now know this time frame isn't uncommon amongst sufferers.
Fibromyalgia is a syndrome that isn't diagnosed by a test or tests but by a process of elimination (with each medical speciality expecting you to be pleased not to have this condition or that disease – but you still feel lousy and have no answers!!!).
Along the way I tried many medications; pain killers I reacted to, anti depressants that sent me loopy…
This list could go on, so is it any wonder I looked into alternatives to 'Big Pharma' drugs?
A good friend had mentioned CBD for my pain issues.
Being a little 'geeky' I read up and soon decided to try a CBD Vape.
Within A WEEK my pain levels began to reduce (they never disappeared but reduced) to a manageable level, I began to sleep a little better and eventually, in time, as a result am able to manage my anxiety levels (most of the time!!!!).
The reading continued and found, and tried, other CBD products such as oils, creams, bath bombs, even sweets and chocolate!
One lesson I did learn though is not all CBD is created equal.
The petrol station CBD Oil isn't the same as say Jem's CBD Oil (in my experience the cheaper petrol station oil smelt nasty and tasted worse but mainly did nothing for my symptoms).
Finding the right company's products for me at the right strength has been important and if I'm being completely honest, not the cheapest of journeys but one I'm now happy with.
It's been a long voyage of discovery for me as I continue my life living with (not suffering from!) Fibromyalgia. CBD, alongside some traditional medications now enable me to rebuild life.
No, it's not what I planned but I'm blessed and happy to have a community of friends, a new found knowledge of an awesome plant – Industrial Hemp (Cannabis Sativa) and CBD in it's many forms.
Sharon xx
Hit the appropriate links below to be diverted to Sharon's website and social media pages.
Sharon is very active on social media, she also shares her own blog posts regularly, where she shares more of her fibro journey and the fibro warrior she is and much more. She is fab!  Give her some love….
There are so many products on the market these days, it can be a minefield.
Let me help you cut through the confusion. book a free no obligation chat with me below!
Hope you enjoyed reading and found helpful. If you would like to learn more about anything hemp, cannabis or CBD related, let's chat!
You're Flawsome!
Lots of love,
Jem xoxo
PLEASE NOTE: CBD is neither a medicine nor a cure for any illness and by no means do we make any medical claims. CBD can help to maintain and support your health and a healthy lifestyle.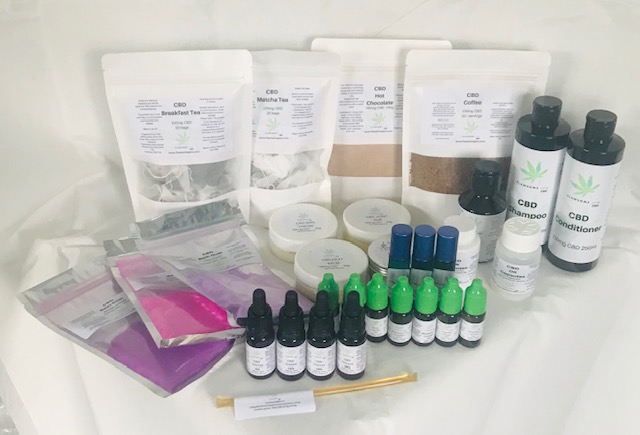 Helping Stressed Out, Overwhelmed Mums to Ditch the Overwhelm, Look and Feel Healthier so You Can Start Living the Healthy Life YOU Deserve! Let's Find You Again! Lots of way I can help you: -121 & Group Coaching & Support, - Recipe Books & Meal Plans, - High Quality Lab Tested CBD Products. Book a FREE No Obligation Chat with me today...
Sharon's Journey So Far…!